Brevo, once SendinBlue, simplifies email marketing for businesses. With its user-friendly design and powerful tools, creating effective campaigns is easy. Connect better with your audience and drive business growth with Brevo.
Now can easily import your Facebook leads into Brevo using Leadsnotify.
Here is how the simple steps to follow to get it done
Login into Leadsnotify by login here if you don't have an account you can signup
Right after login screen will show different integrations, You need to select Brevo Integration
If you need help to connect Facebook pages with Leadsnotify please read our article "How to connect & configure Facebook pages with Leadsnotify"
To connect, find your Brevo account's API key. Log in, go to settings, select 'SMTP & API', click 'API keys', generate one, name it, and save.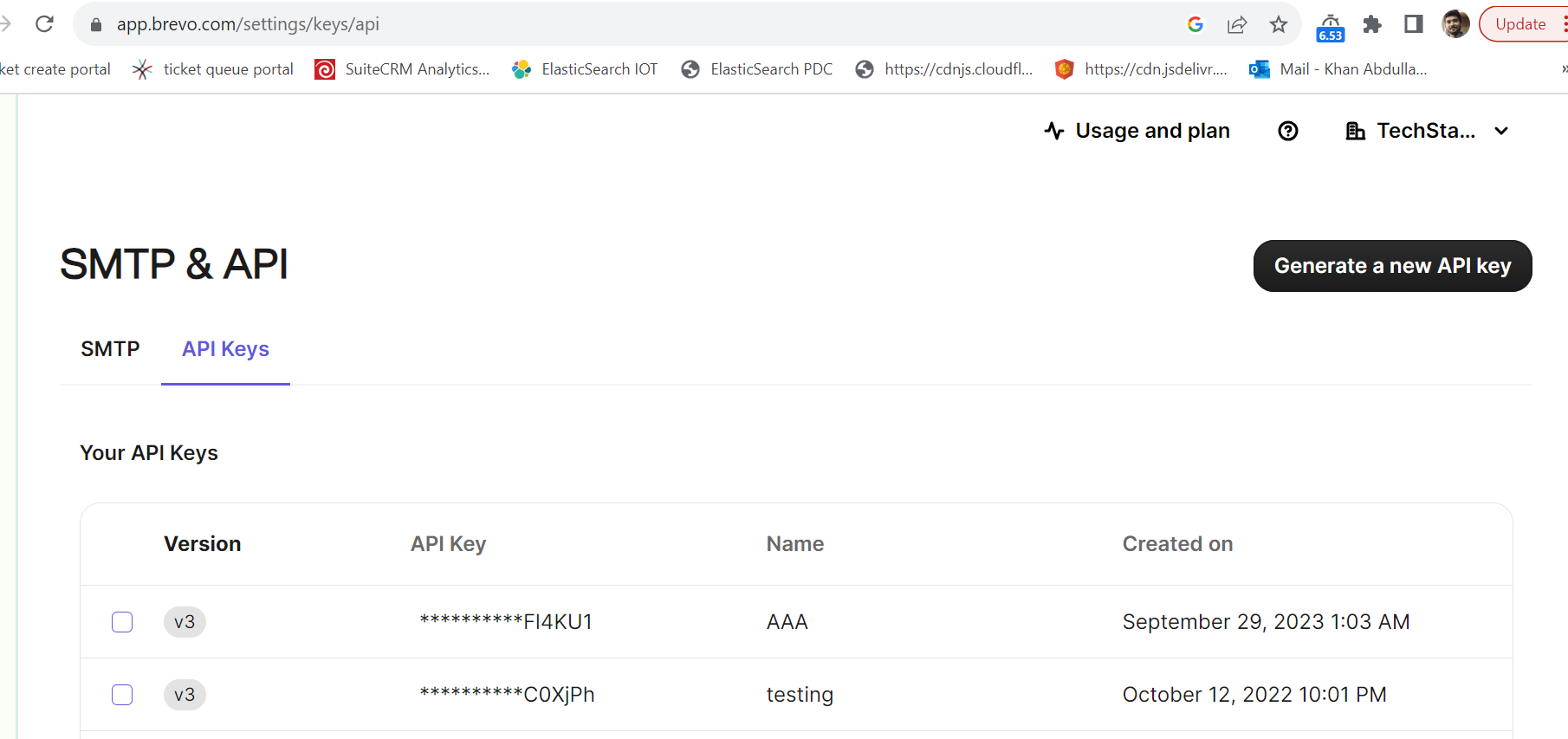 Use the generated API key into Leadsnotify action box. Leadsnotify will authenticate the key and will try to connect using the API.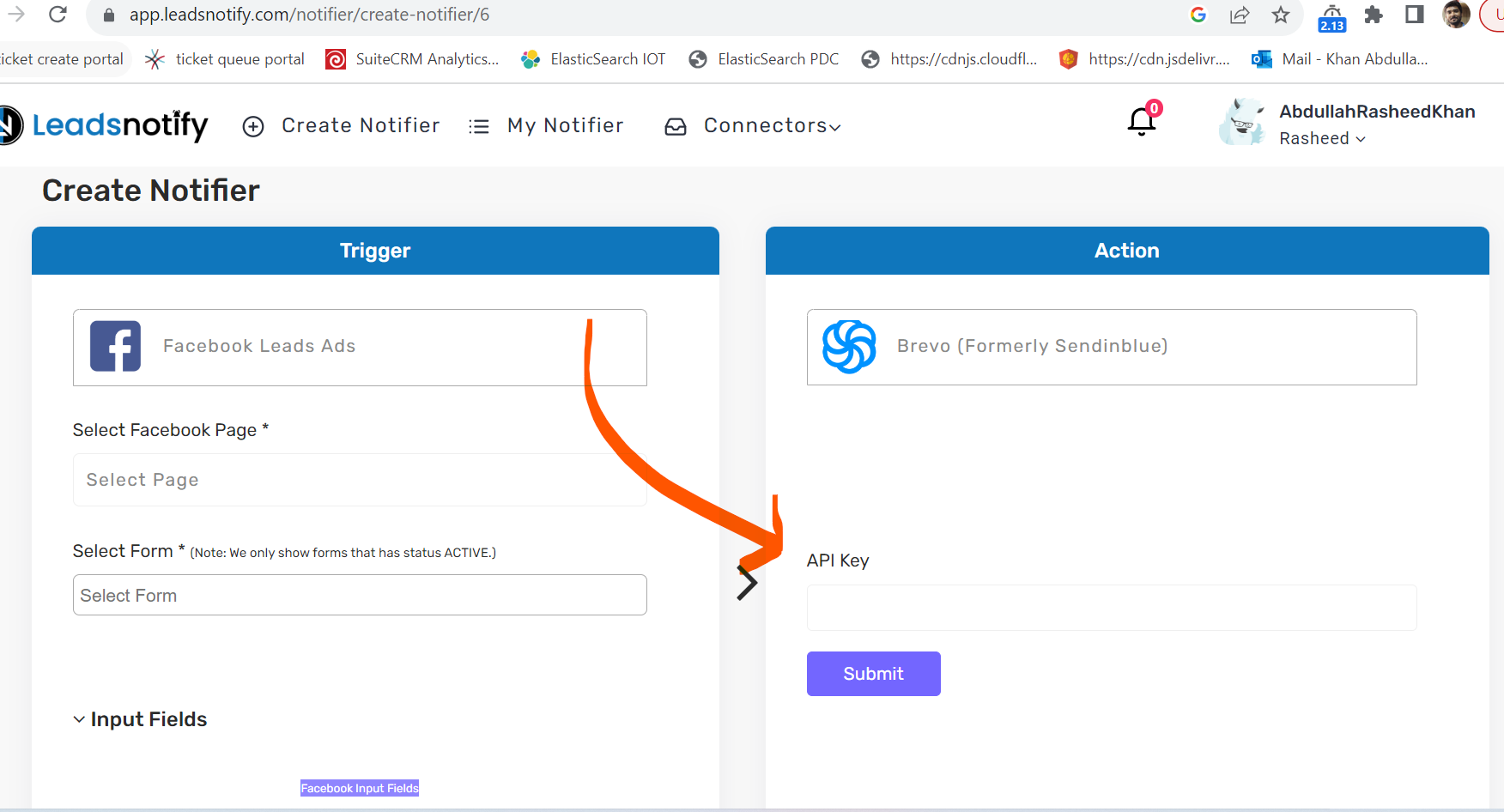 After a few seconds loading you will be able to see the basic fields and most of the custom fields it will start showing. Now you can map Facebook leads instant form fields with Brevo fields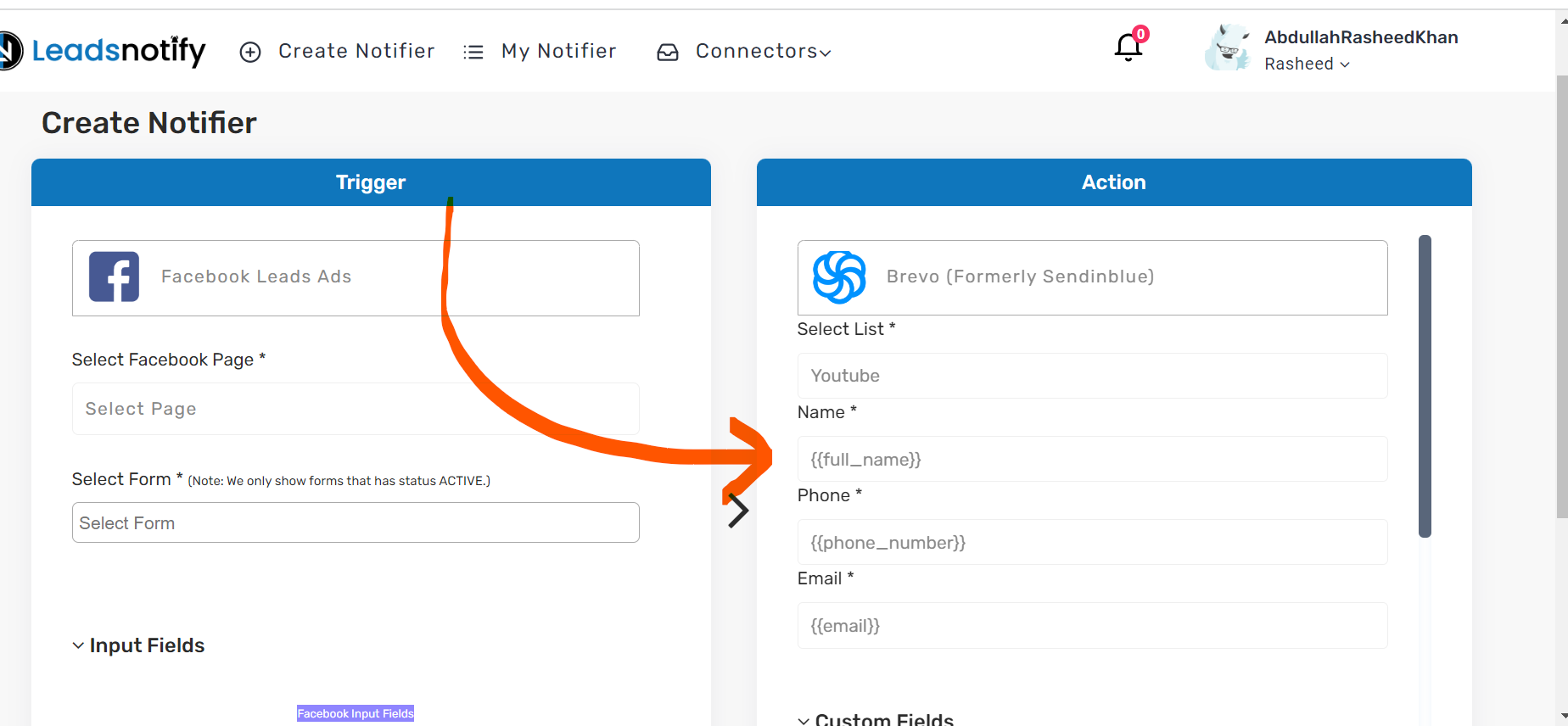 Now click on Submit and popup would come to send a real-time test lead you can test it by sending a dummy lead it will automatically create a contact under a specific list in Brevo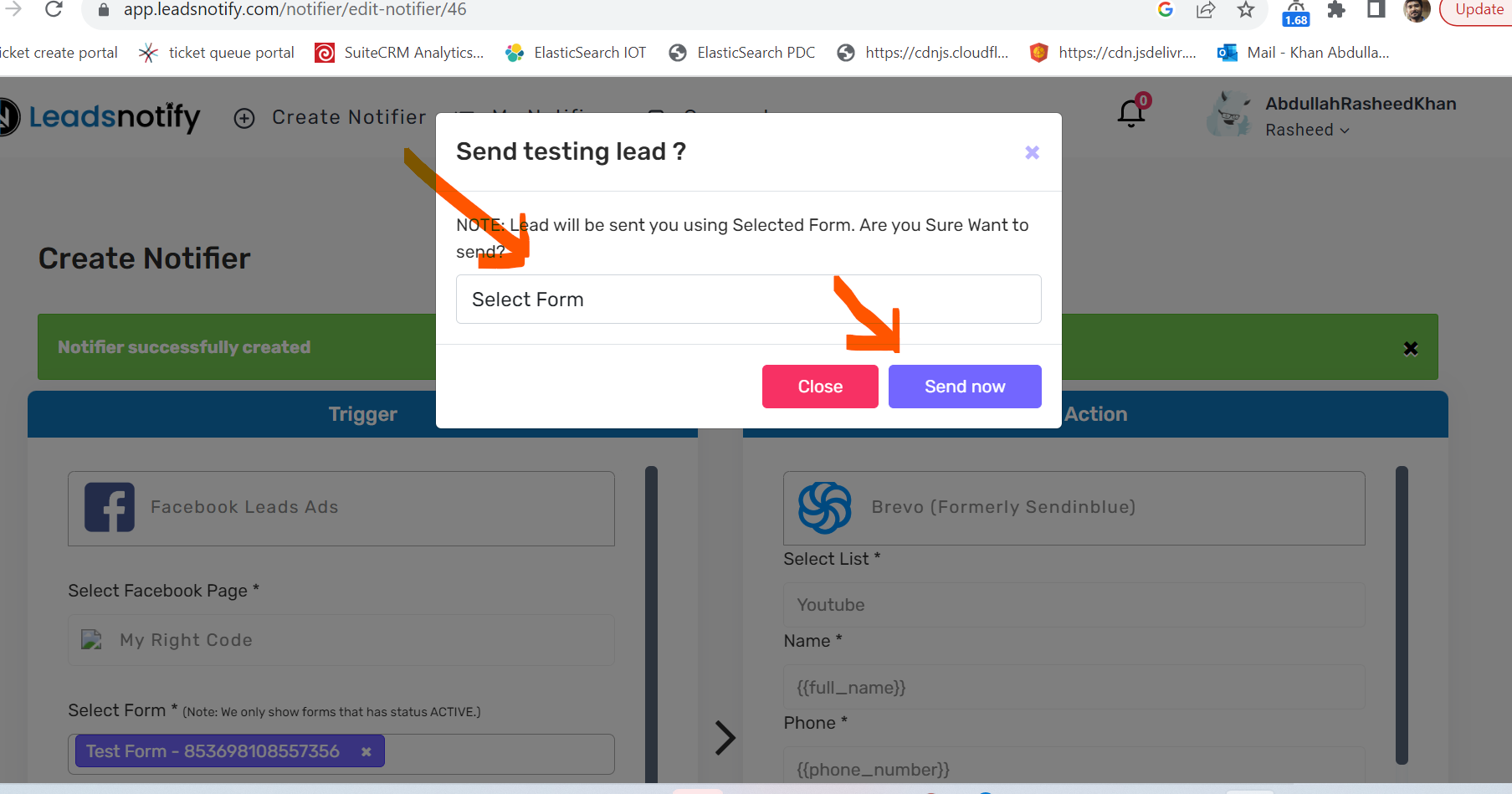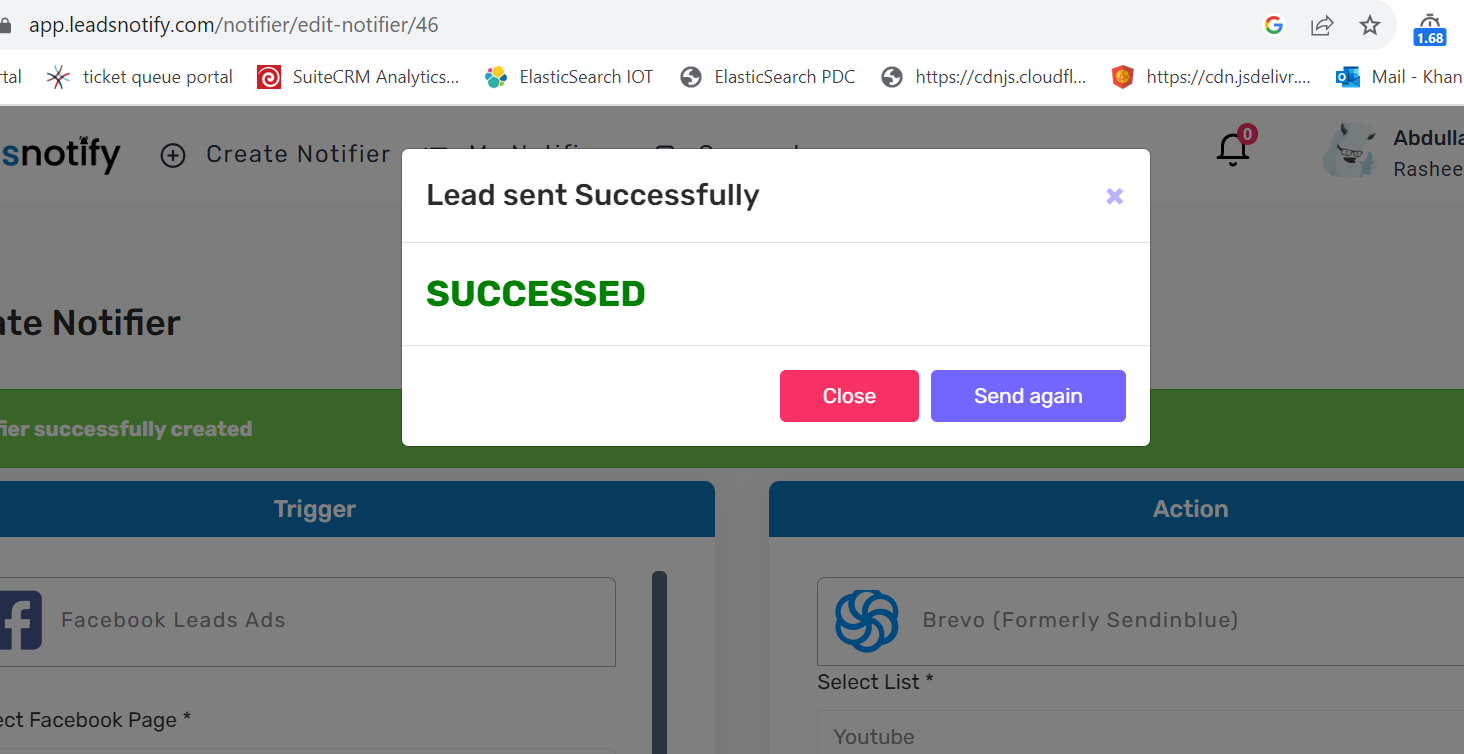 In just seconds it will send the test lead into your Brevo account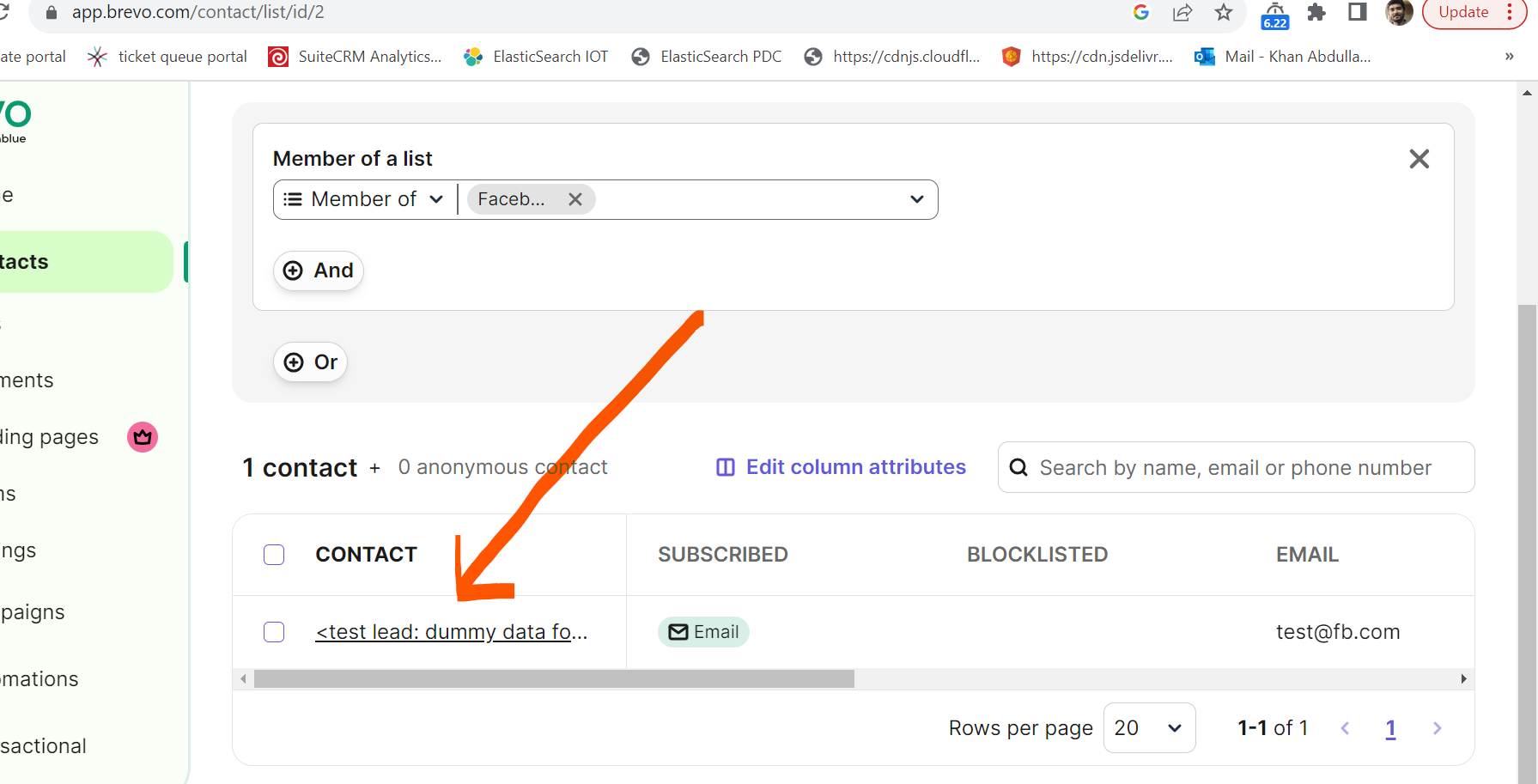 Congratulations you just completed the integration, Enjoy the automation. Thanks.