Get your Facebook campaign marketing leads directly into GetResponse using Leadsnotify. Simple & easy automation only few steps to follow.
Login into Leadsnotify If you don't have an account you can simple create free account without credit card.
After login bunch of integration options will appear, Select GetResponse integration and click "Try Now"
If you need help to connect Facebook pages with Leadsnotify please read our article "How to connect & configure Facebook pages with Leadsnotify"
It will ask API key to continue. You can simply find it by login into your GetResponse account and go into Tools -> Integrations & API ->API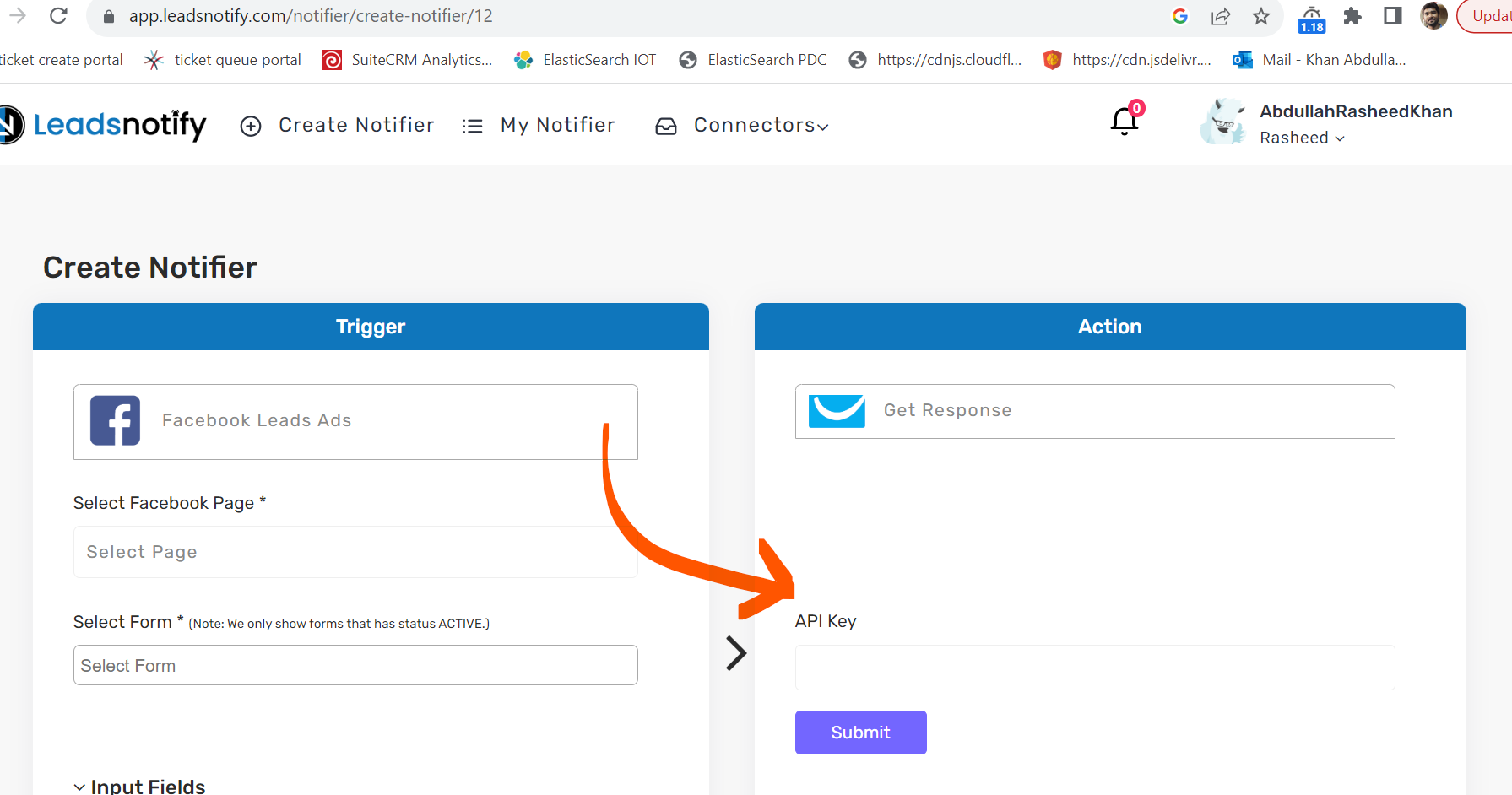 It will start to show fields of your GetResponse to allow you to map those with Facebook lead ads form fields. Very first field will allow you to set in which Campaign you want to push the information.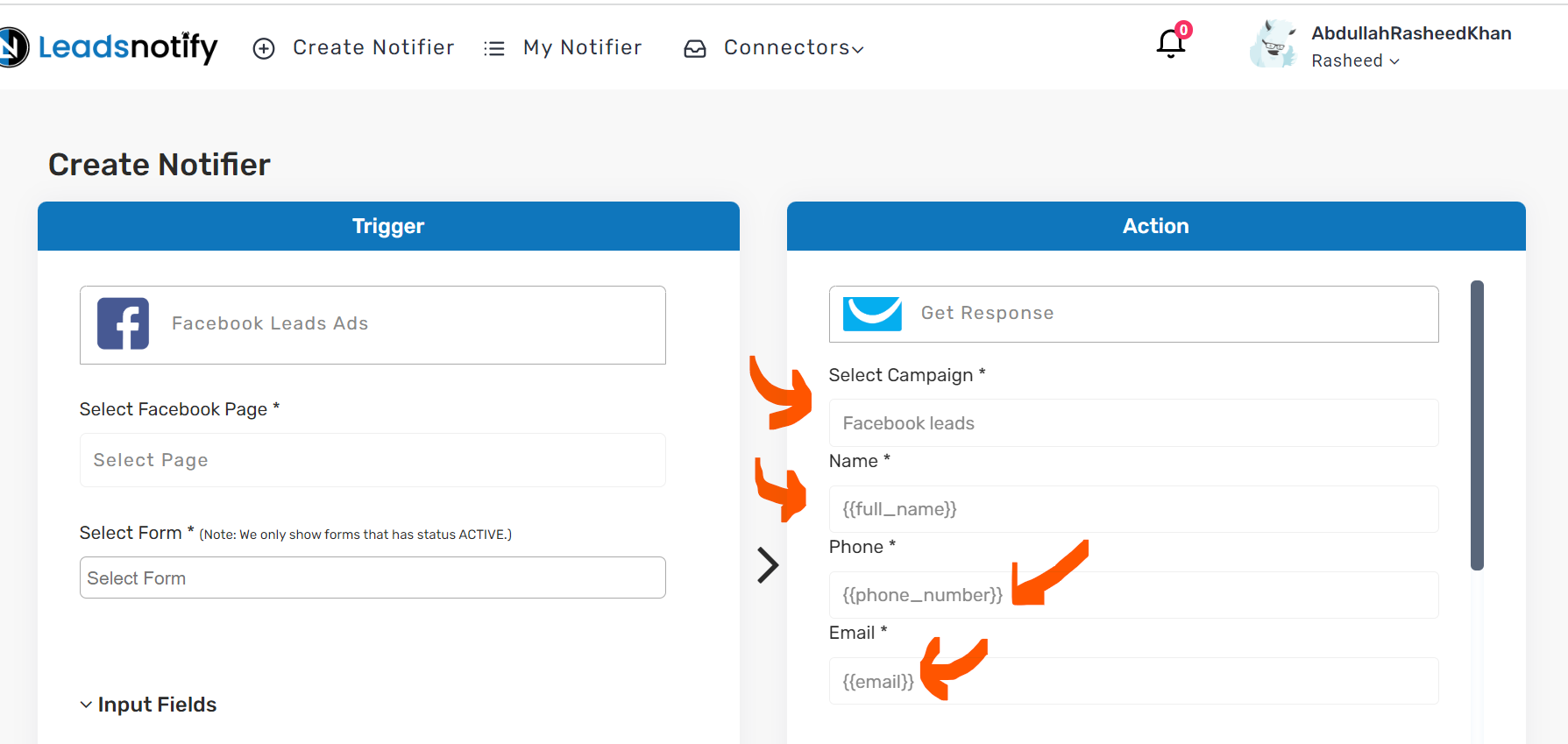 Once fields mapping is done click on submit & save the integration. It will ask to send a test lead once it's saved successfully. You can simple test it out and check if leads are going to your GetResponse. Please double check the opt-in feature given by GetResponse & Make sure it's turned off in order to get this integration runs smooth