AWeber empowers businesses with a user-friendly email marketing platform, offering tools for seamless campaign creation and efficient subscriber management, fostering meaningful connections with audiences through targeted and effective email communication.
Easy Steps to Connect Facebook Leads with AWeber. Let's Do It Simply in a Few Steps!
Sign up for a Leadsnotify account if you haven't already.
If you need help to connect Facebook pages with Leadsnotify please read our article "How to connect & configure Facebook pages with Leadsnotify"
Find and click "Try Now" on AWeber integration after login. You need to connect your AWeber account with Leadsnotify in order to make the integration.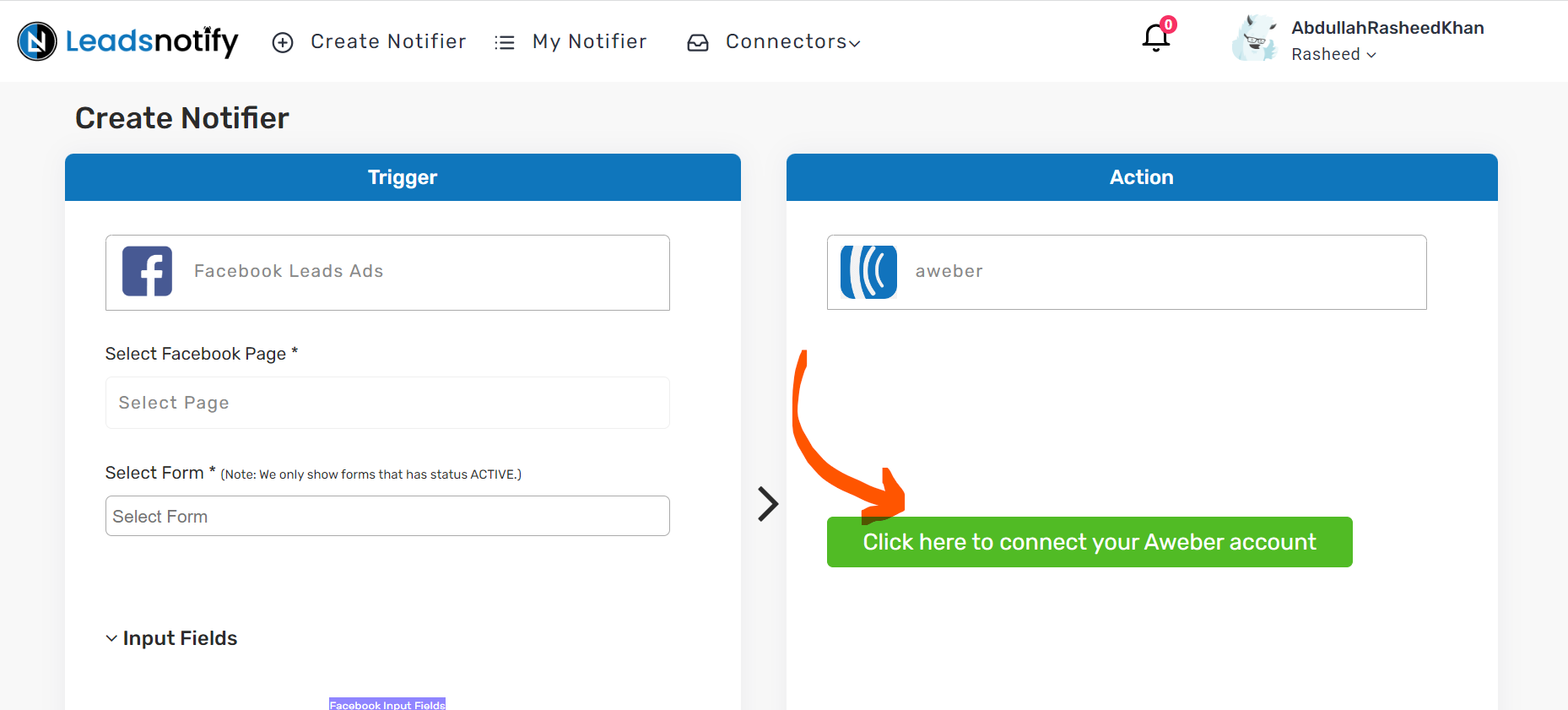 Click on the green button it will ask for the permissions to allow for Leadsnotify same like screenshot below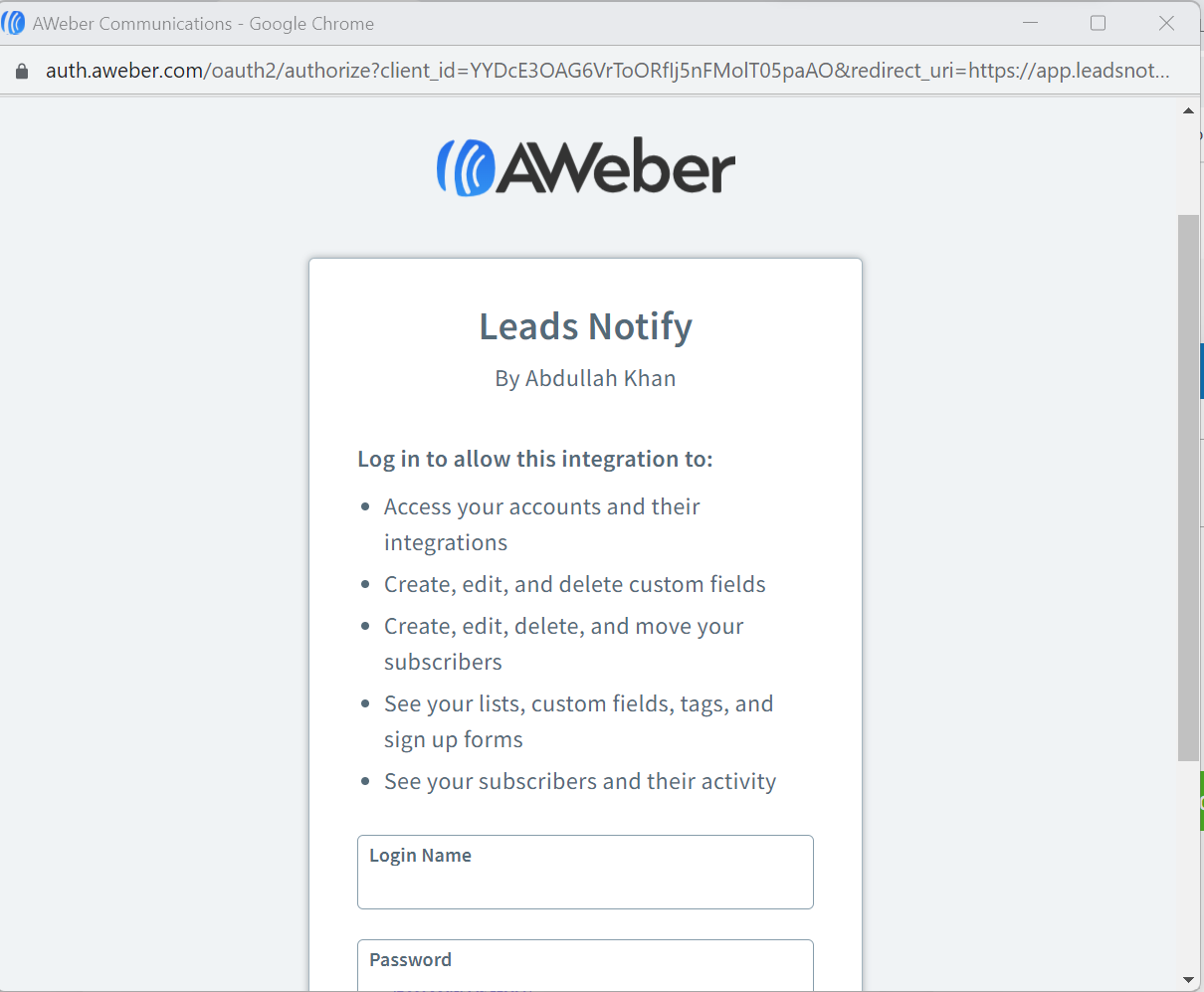 It will fetch the basic and advanced fields from AWeber and will allow you to map the fields among Facebook lead forms fields.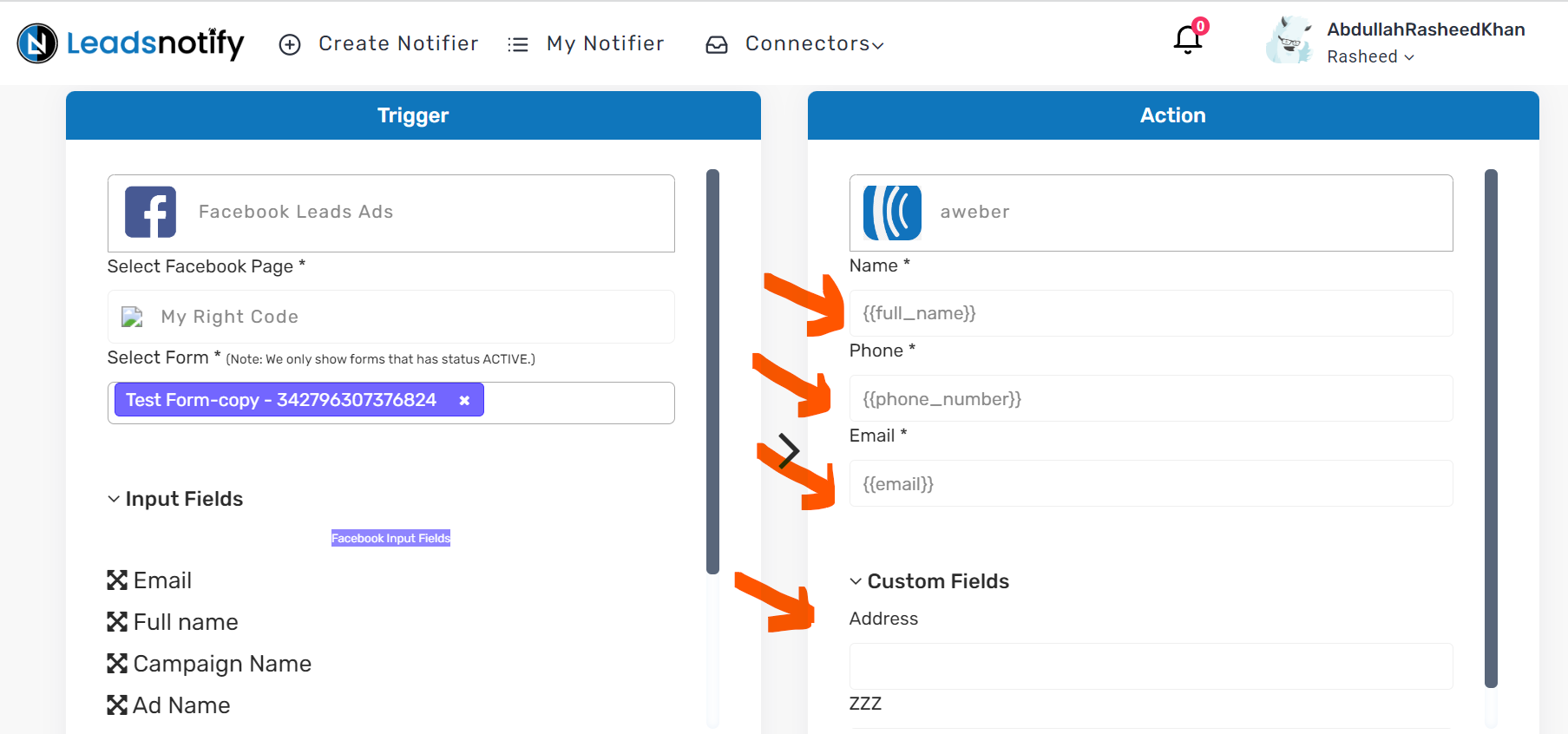 Finally, just click 'Submit'. The notifier will be created, and you'll be prompted to send a test lead. However, note that Facebook sends test leads using the '@test.com' domain, which AWeber doesn't permit for creating contacts. Please wait for real leads to come in.