Leadsnotify provides an easy way to connect your Facebook leads with Zoho Campaigns so that every lead can be in your contact list.
Login into Leadsnotify.com
Search for Zoho Campaigns integration and Click on "Try Now"
If you need help to connect Facebook pages with Leadsnotify please read our article "How to connect & configure Facebook pages with Leadsnotify"
Green button would show and will ask to connect your Zoho Campaign account with Leadsnotify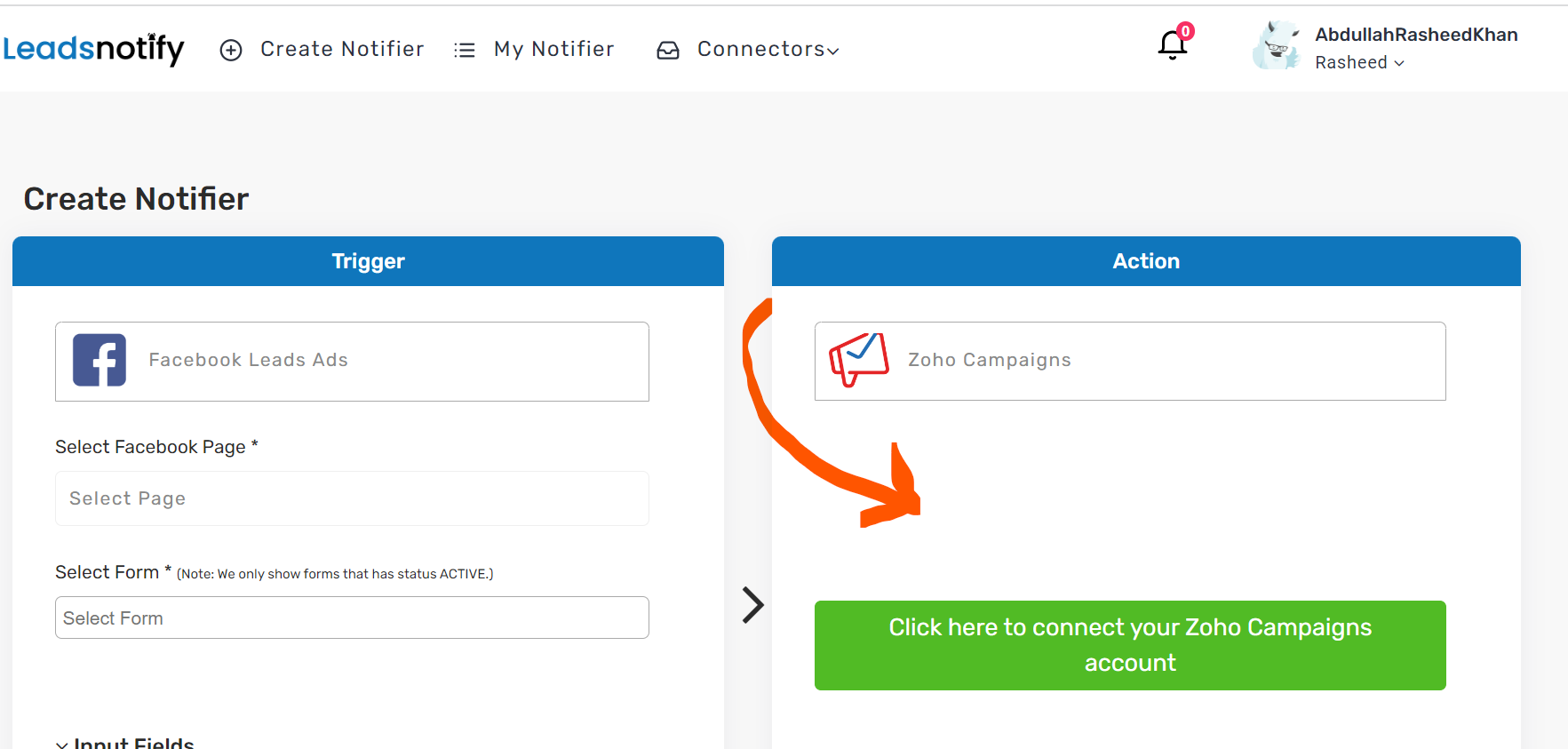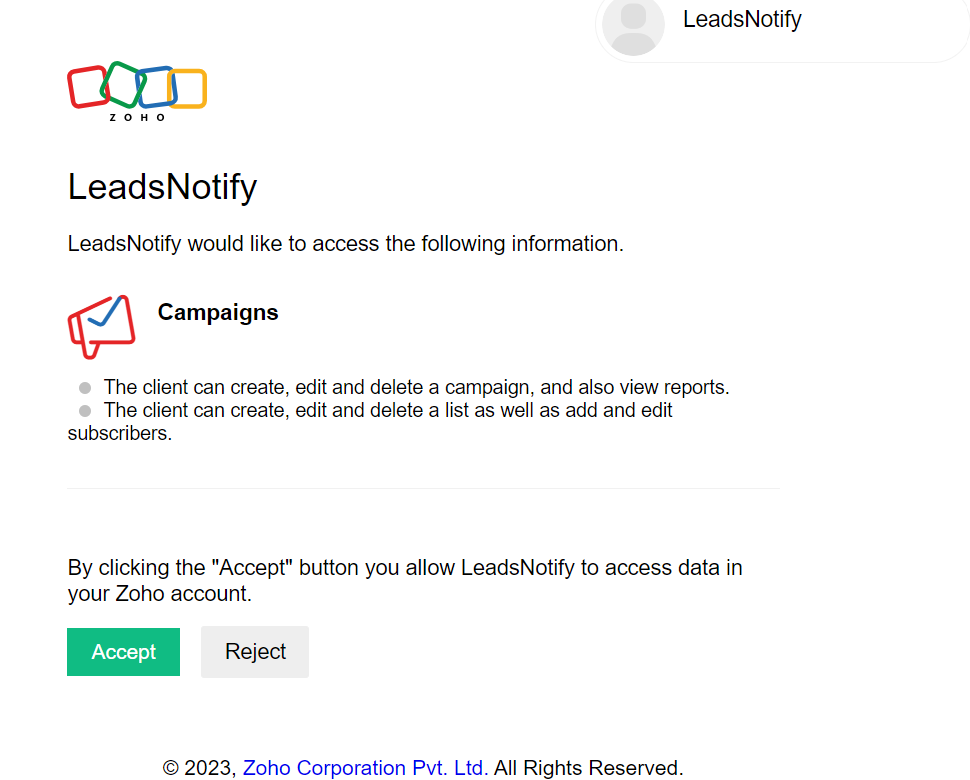 It will ask for few permissions to allow in order to connect. Once you allow it will fetch all the basic and advanced fields so that you can do the fields mapping between Facebook Lead form and Zoho Campaigns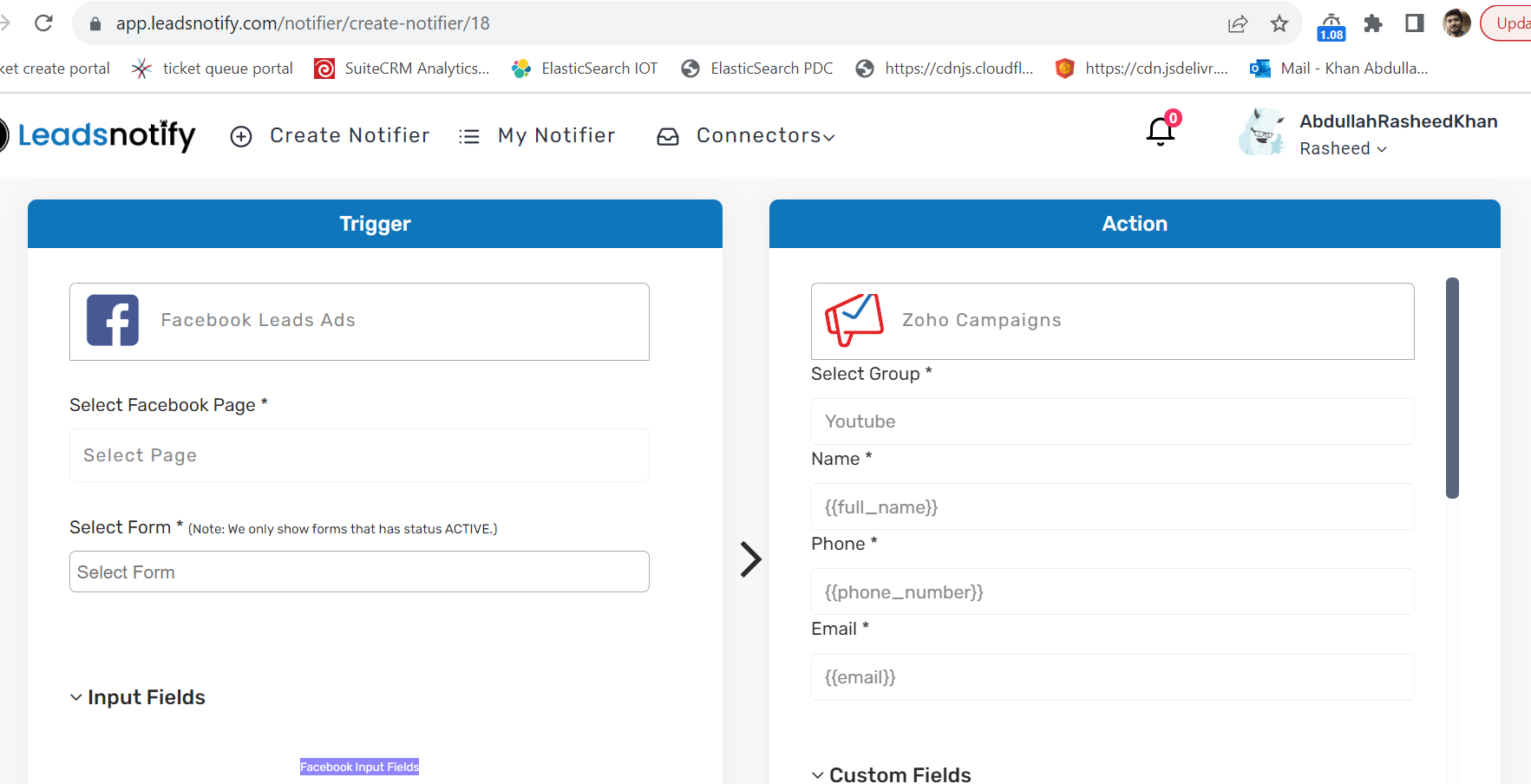 As per above screenshot you can select in which Group of Zoho Campaign you want the lead to land with all the basic information. For custom fields you can drag and drop your Facebook forms fields into Zoho Campaign fields.
That's all. Once it's created you will be able to send a test lead for integration verification. Please take note that Zoho Campaigns sends a confirmation email to the recipient ( You lead ) to confirm. Once confirmed contact will automatically start to show in your Zoho Campaigns.