Capsule CRM: Streamlined customer management, boosting productivity and collaboration. Easy-to-use interface and automation for efficient processes and growth.
Connect your Facebook leads into CapsuleCRM and start receiving your hard earned Facebook leads automatically into your CapsuleCRM
Follow these straightforward steps to ensure the integration is functioning correctly.
Step 1:
Register with Leadsnotify or Login if you already have account.
Step 2:
Link your Facebook account with Leadsnotify. I've detailed the connection process in another article; you can refer to steps 1 and 2 in that article (How to connect Facebook).
Step 3:
Click on Create Notifier in the header menu & search integration for "Facebook lead to Capsule integration" and click on Try now.
Step 4:
Try now page will show you the UI in which you can configure your settings related to Facebook pages & it's instant forms. On the other hand you will be allowed to connect your CapsuleCRM. As mentioned in the screenshot below.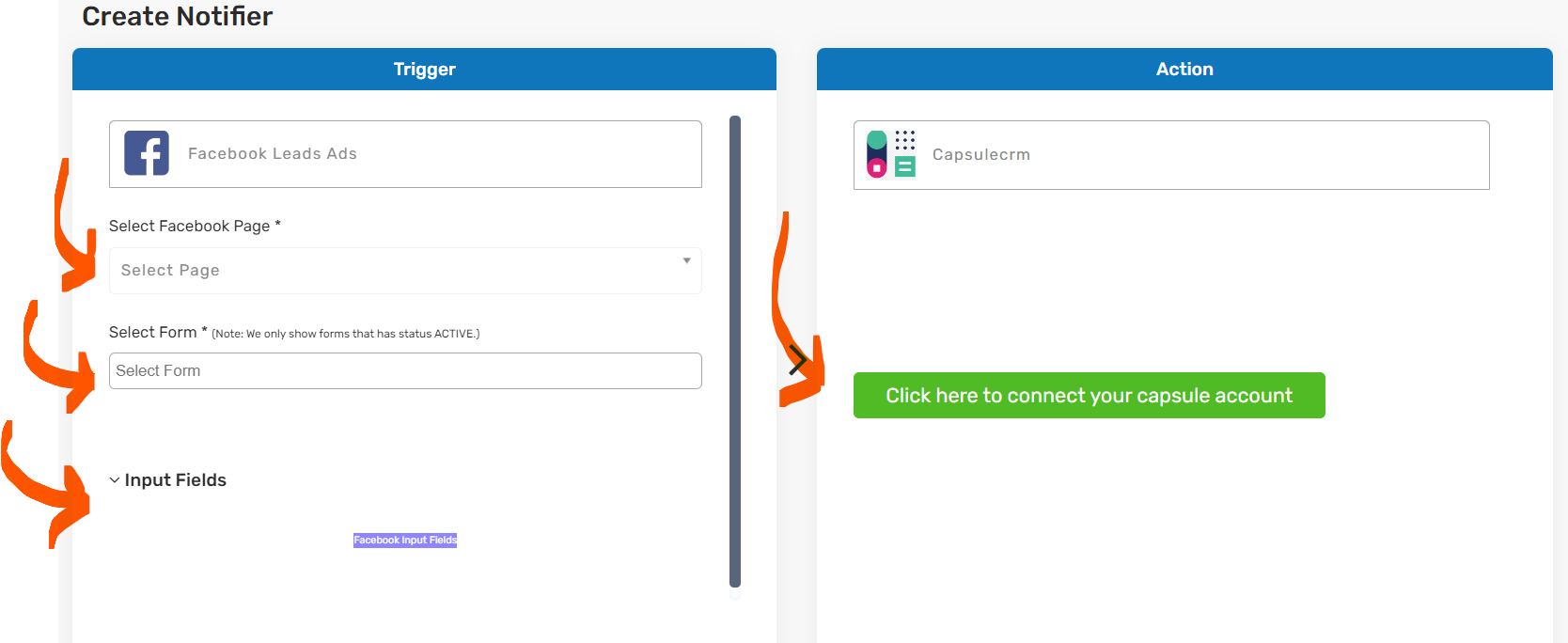 As you can see the left hand side box are you Facebook related settings. Like what Facebook page you want to connect and which forms you need to add in this integration. Once you Select Page & Forms it will starts to show the fields you have in your instant forms all together. Same like in this screen show below.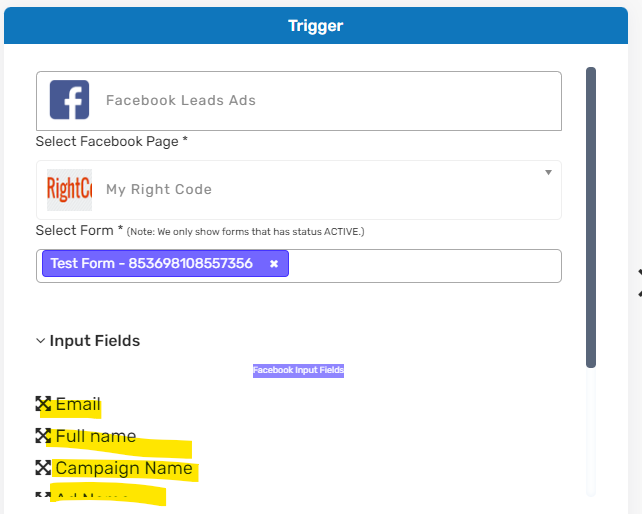 Highlighted fields are your Facebook pages instant forms fields. You can select multiple forms and system will fetch all forms fields together.
Step 5:
On the same page in the other box it's asking to connect CapsuleCRM account with a big green button. When you click on the button a popup will open and will ask you to connect you CapsuleCRM account with Leadsnotify.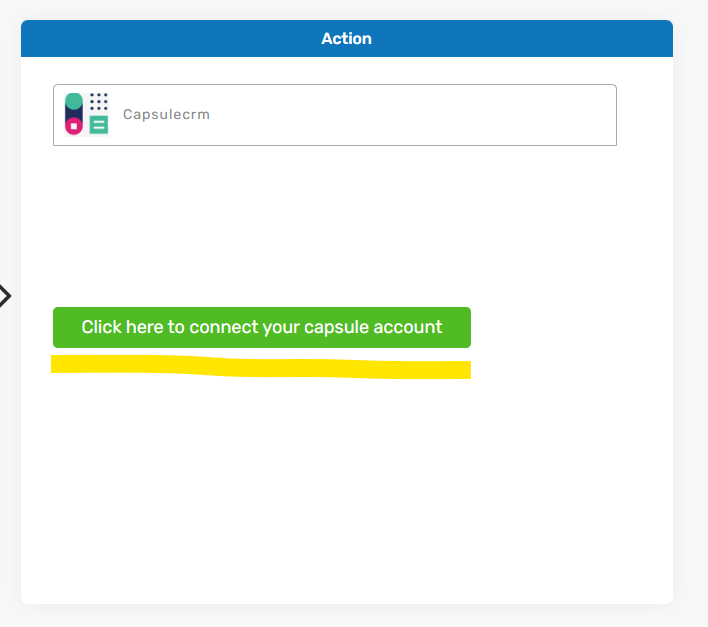 When you click It will show a popup like this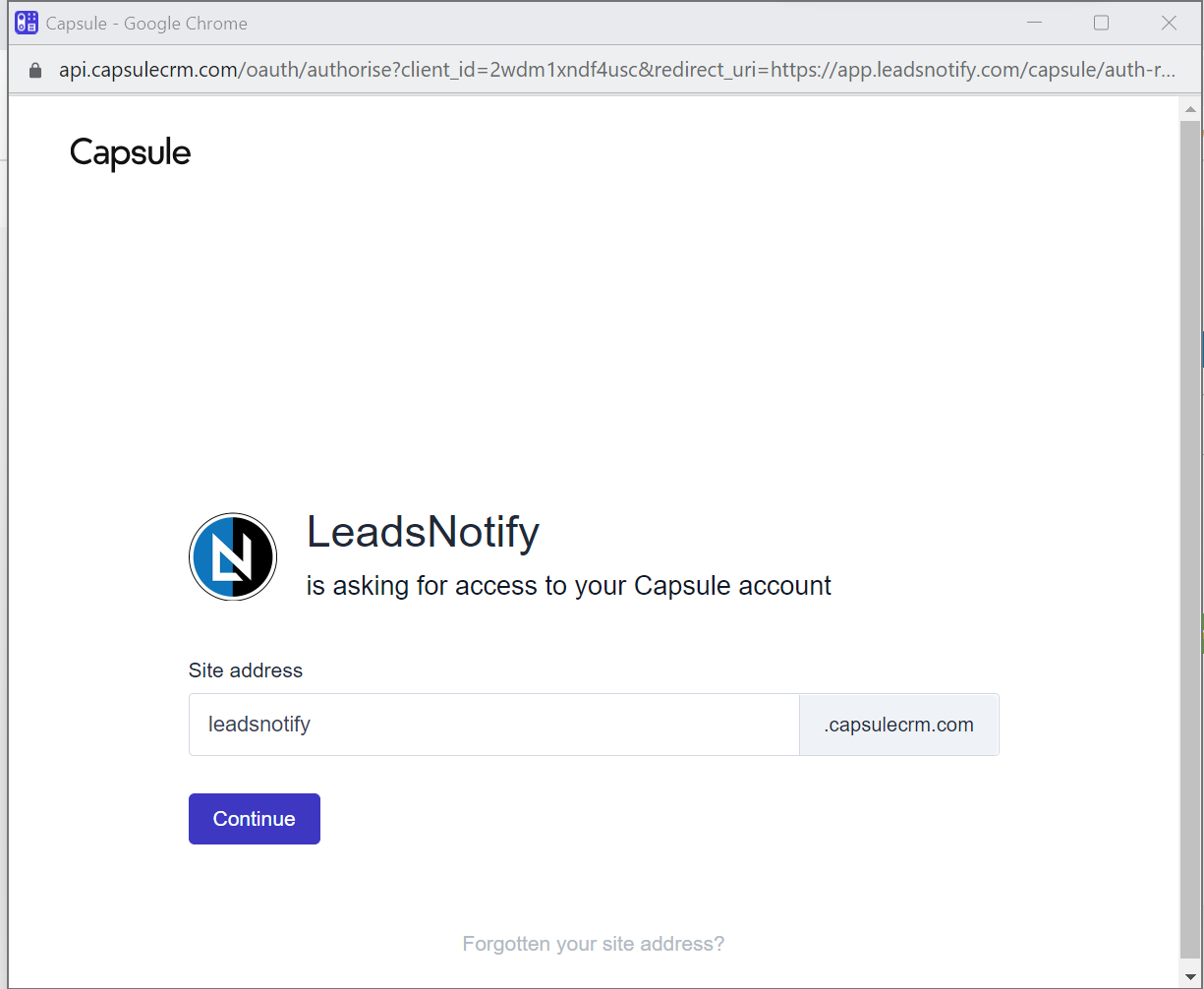 You need to enter your Site address in our case we are putting "leadsnotify" in your case you can put yours's and click on continue. In next step after entering username and password it will redirect you back to leadsnotify integration page & will fetch all the fields from CapsuleCRM so that you can map it with you Facebook Instant forms leads.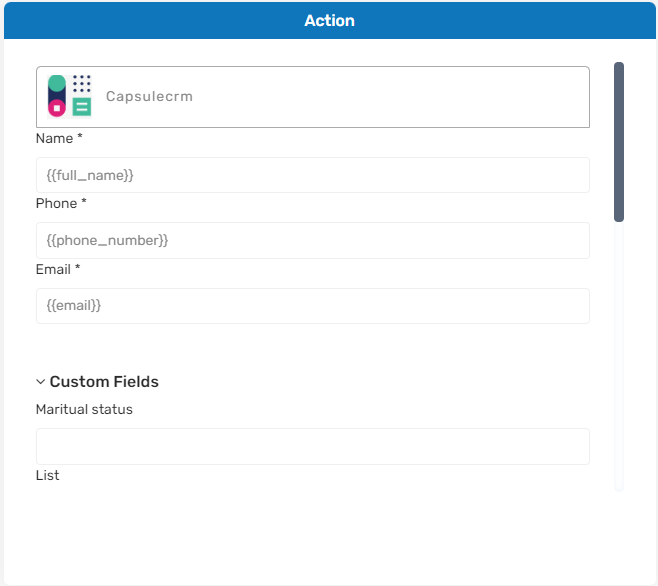 Step 6:
Once you've mapped and configured all the settings, select "Submit" to save the notifier. Following this, you'll be prompted to send a test lead to verify the functionality of the integration we've established.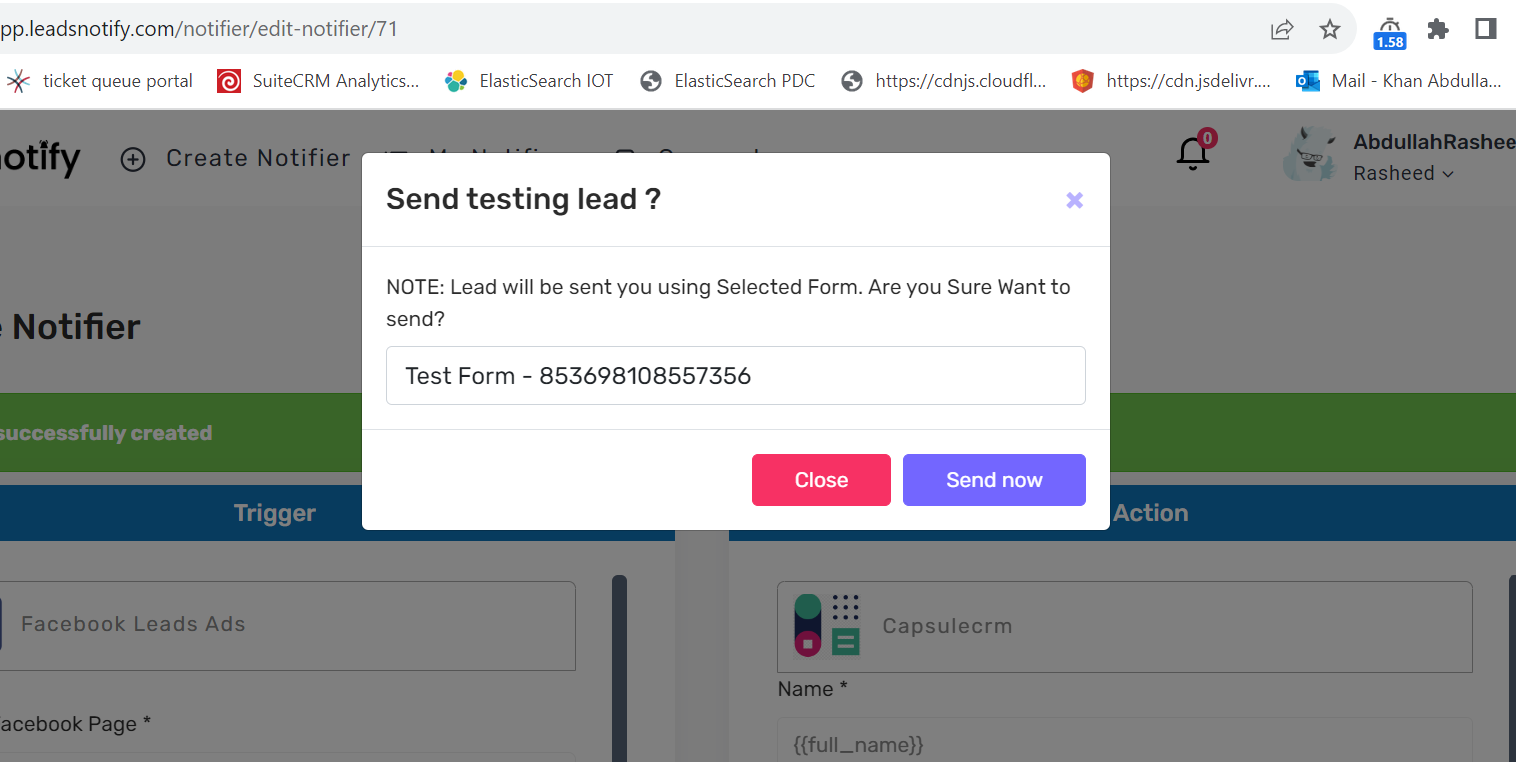 Select the form and click send now.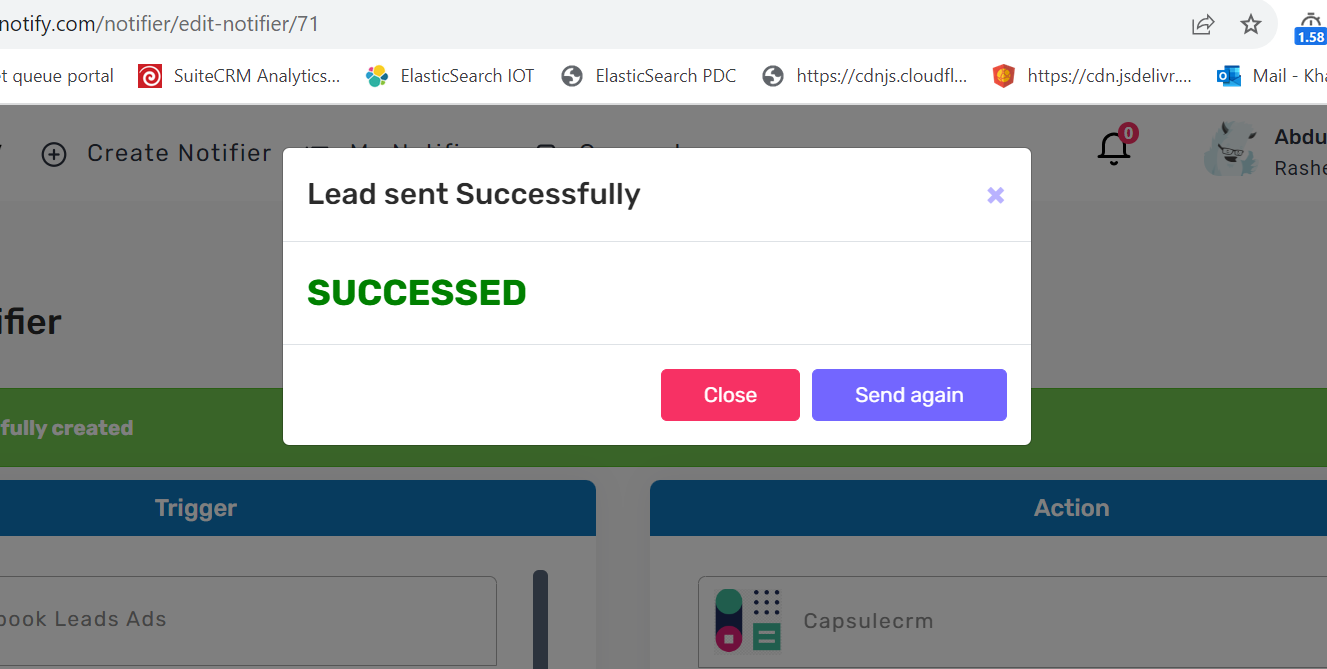 Upon revisiting your CapsuleCRM contacts, you'll notice a new contact added, serving as a test for the integration. Next, anticipate the arrival of actual leads, which will be automatically directed to your CapsuleCRM.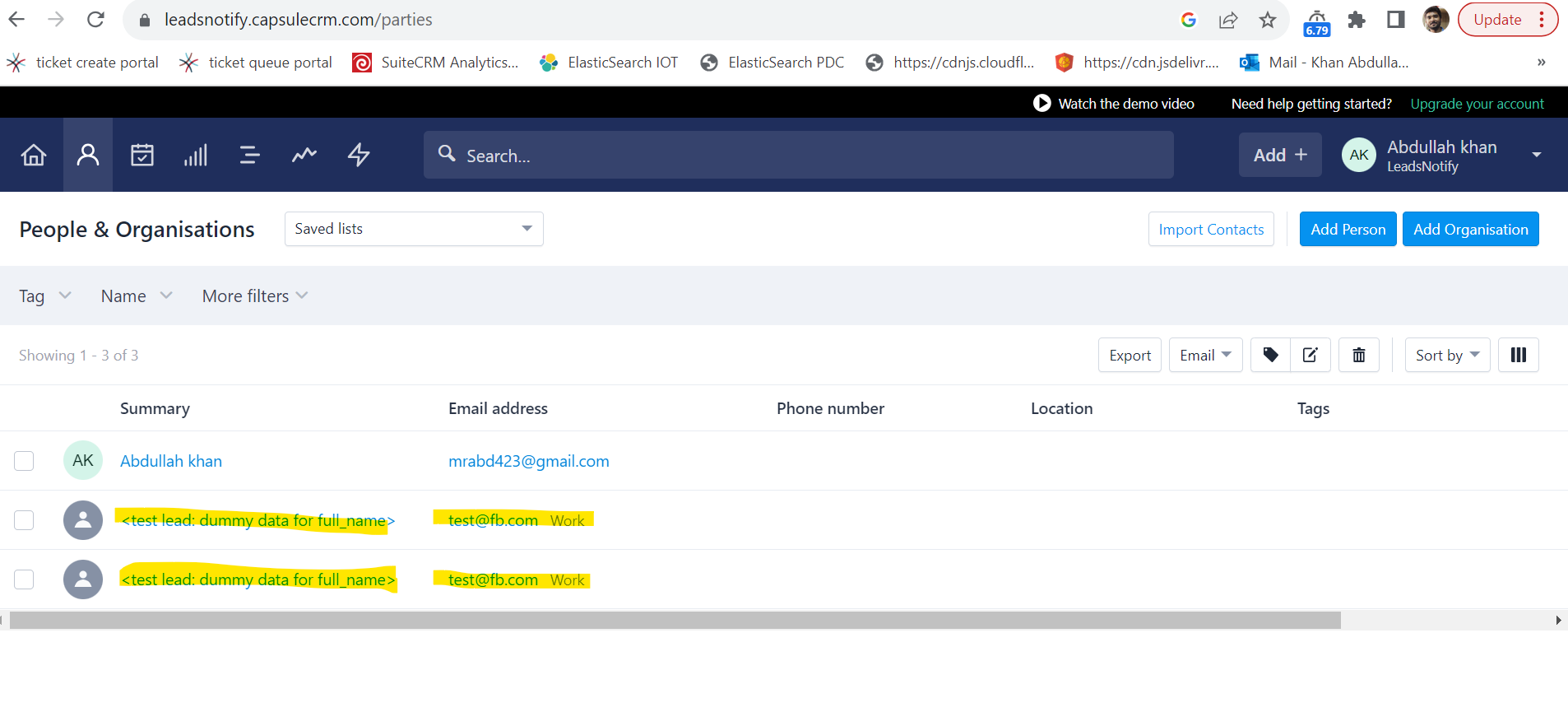 Thank you, That's all.