ConvertKit is an email marketing platform tailored for content creators and online businesses. It simplifies email campaign creation, subscriber management, and marketing automation. With its user-friendly features, it's a popular choice for bloggers, authors, and online course creators.
Here are the simplest steps to get your Facebook leads directly into your ConvertKit account using Leadsnotify
Step 1:
Signup & Login into Leadsnotify
Step 2:
Link your Facebook account with Leadsnotify. I've outlined the connection process in a separate article; please check out the instructions provided in steps 1 and 2 in that article. (How to connect Facebook).
Step 3:
Click on Create Notifier in the header menu & search integration for "Facebook lead to MailerLite integration" and click on Try now. It will ask you to configure Facebook page & forms and on the other hand it will be required to enter an API key of ConvertKit which you can easily find by going into Settings -> Advanced -> API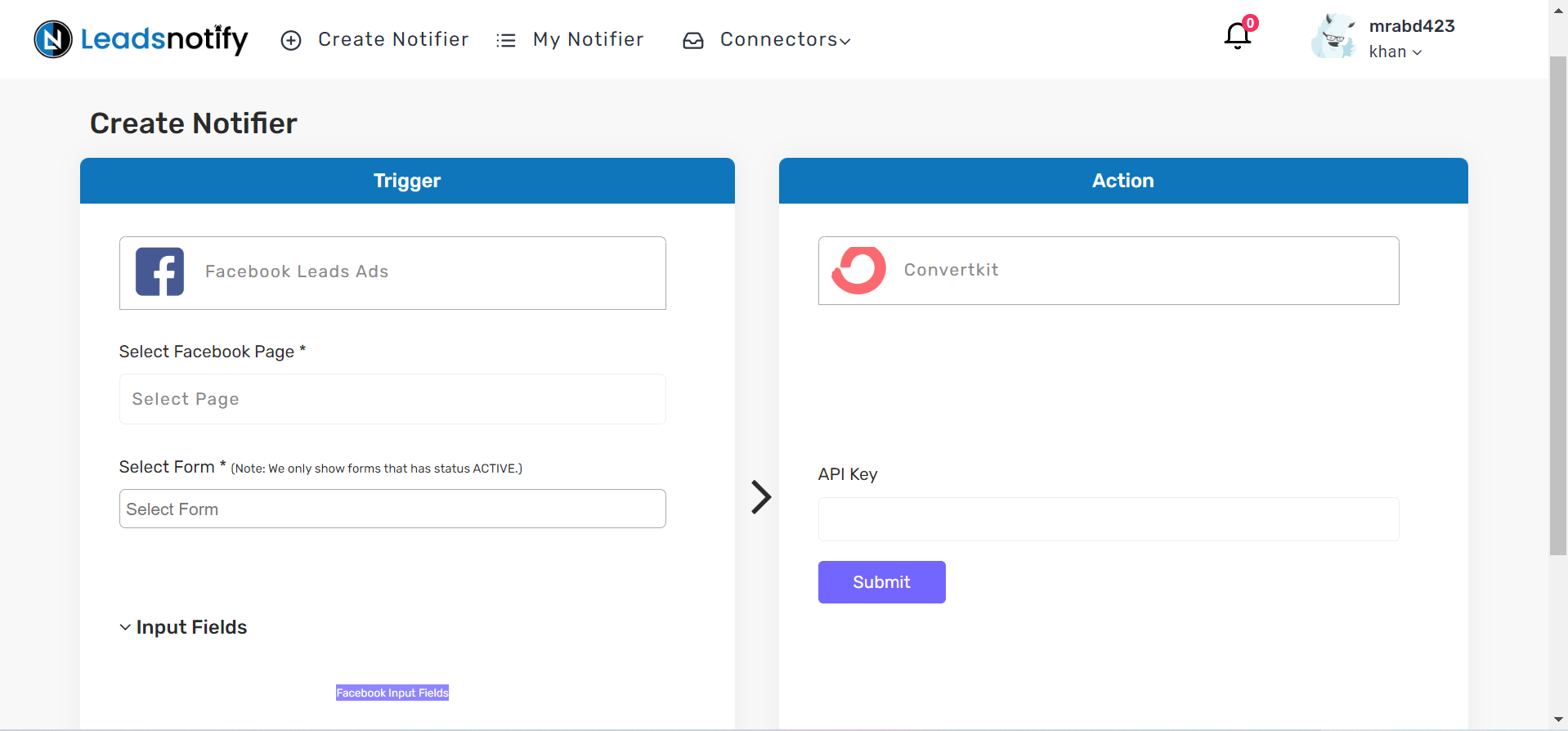 Step 4:
After entering API key it will automatically fetch the required fields & custom fields from ConvertKit account. It will allow to set FORM & Tags as per ConvertKit account. Leads will be pushed according to the settings.
Please take note that Test lead cannot be sent for the integration because ConvertKit only add Subscriber once he confirm it via the Email sent for verification.
Thank you all