MailerLite is an email marketing platform known for its user-friendliness and automation features. It allows users to create and send email campaigns, manage subscribers, and automate marketing workflows. With templates and landing pages, it's a popular choice for efficient email marketing.
Effortlessly transfer your Facebook leads to MailerLite using Leadsnotify through a simplified process.
Step 1:
Signup & Login into Leadsnotify
Step 2:
Link your Facebook account with Leadsnotify. I've outlined the connection process in a separate article; please check out the instructions provided in steps 1 and 2 in that article. (How to connect Facebook).
Step 3:
Click on Create Notifier in the header menu & search integration for "Facebook lead to MailerLite integration" and click on Try now.
Step 4:
Select the Facebook page & it's forms and enter the API key of your MailerLite account. You can find your API key in your account settings.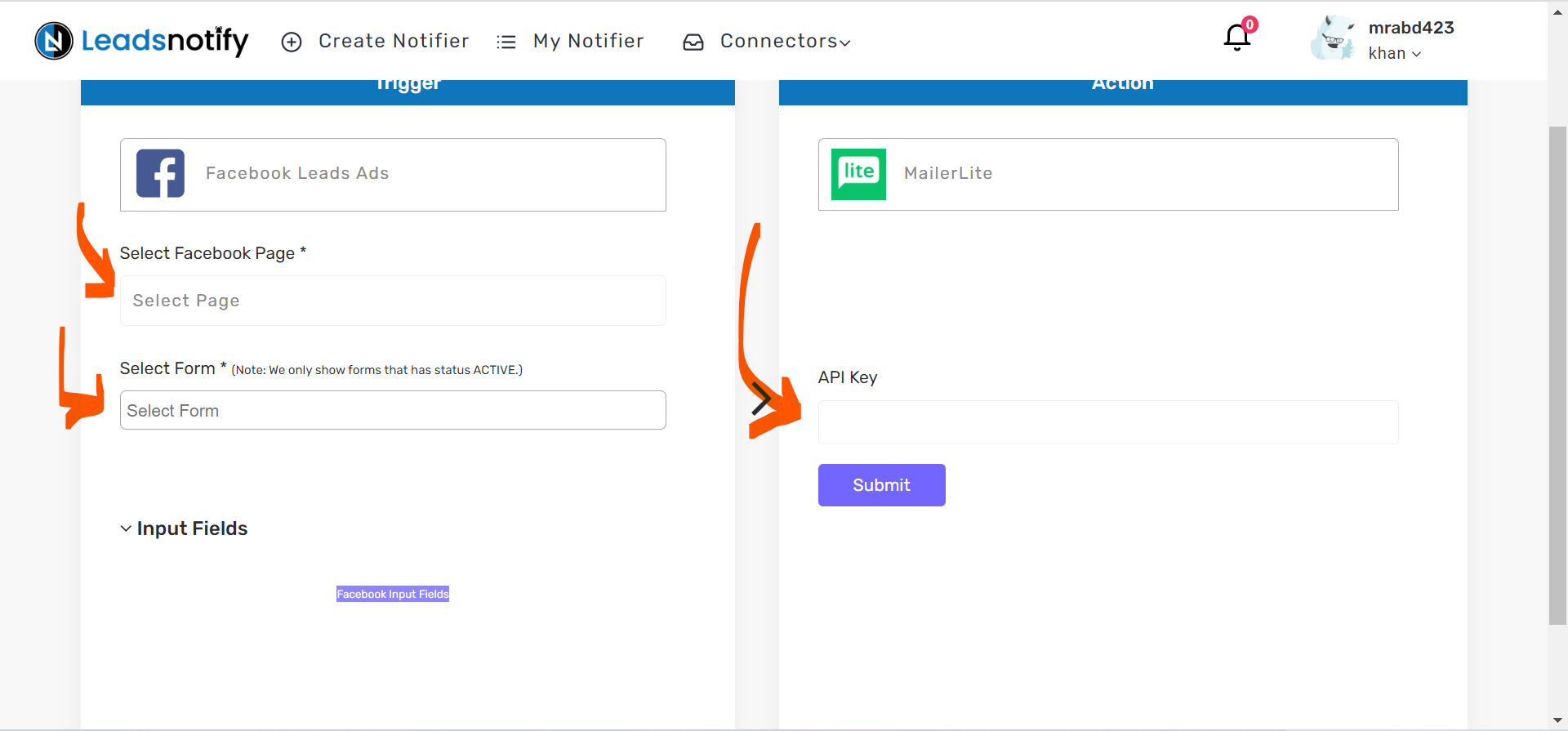 Login into MailerLite & Click on the user icon and Click on Integrations
There will be an option available called Developer API click on it.
Copy the API KEY and paste into Leadsnotify.
Step 5
API key will help to fetch the fields from MailerLite account & it will starts to show it right away. Mapping can be done between Facebook instant form fields & MailerLite fields so that Leads data comes at the right fields in the system.
After that click on Save and popup will show and ask you to send a test lead into you MailerLite account.