In any industry, it's advisable to reach out to or follow up with warm leads promptly for higher conversion rates. The longer it takes for a customer to decide, the lower the chances of conversion. In this enlightening article, we will demonstrate how to setup LinkedIn lead ad Email with email notifications quickly.
LeadsNotify: Simple Solution for LinkedIn Lead Ad Email Notifications
By using Leadsnotify we can quickly setup an integration which will work on almost real-time basis and you will start receiving email notifications. Here are those simple steps to be followed.
Step 1:
Signup & then Login into Leadsnotify after you login it will take you to the dashboard page where all the integrations will be listed. We will come on this later first we need to connect LinkedIn page with Leadsnotify. In the header menu Connectors tab we can see LinkedIn option.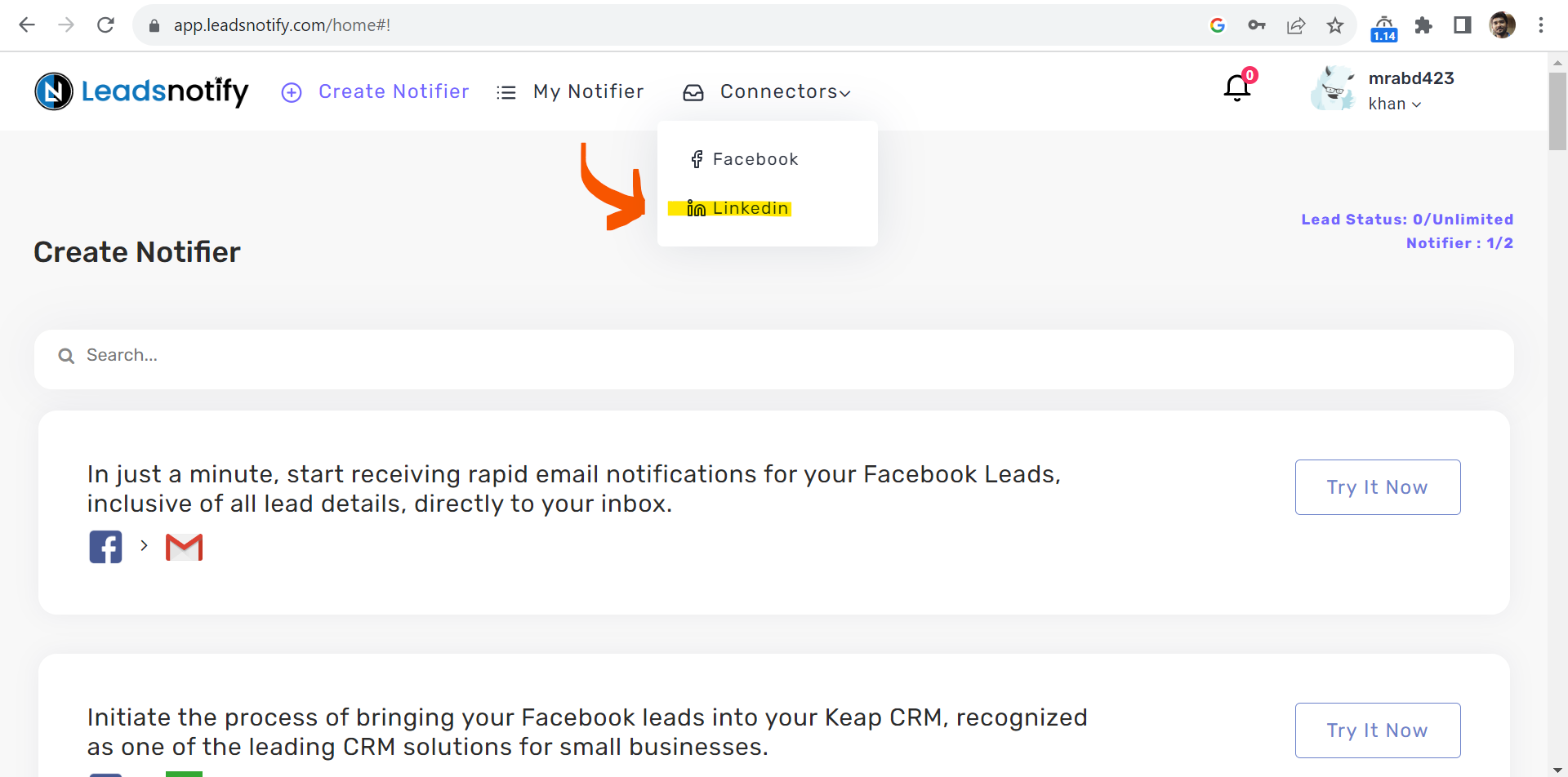 Please click on the LinkedIn tab, It will redirect you to another page as mentioned below.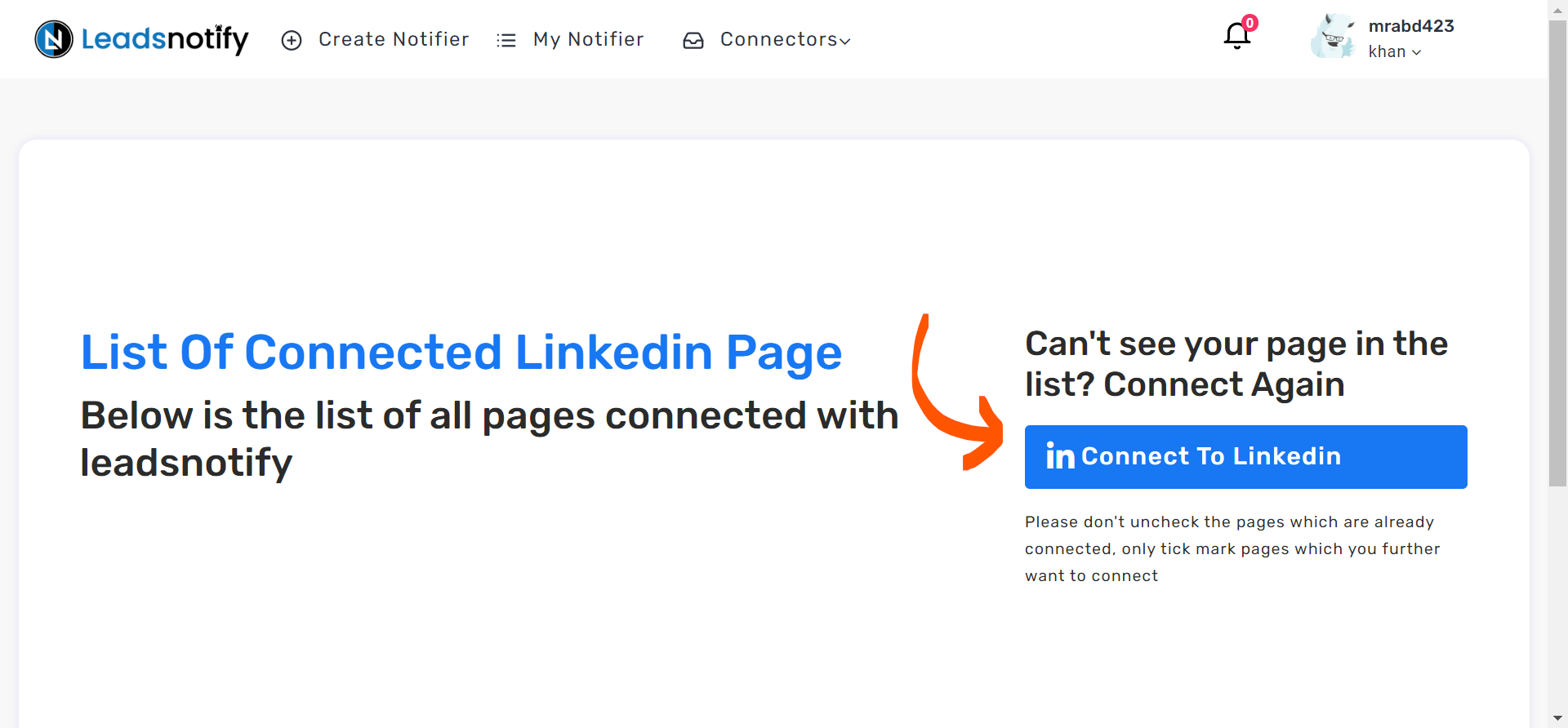 When you click on this button it will redirect you to the LinkedIn where it will ask for authorization. After you authorize it will take back to leadsnotify page and will show the success message if all went good.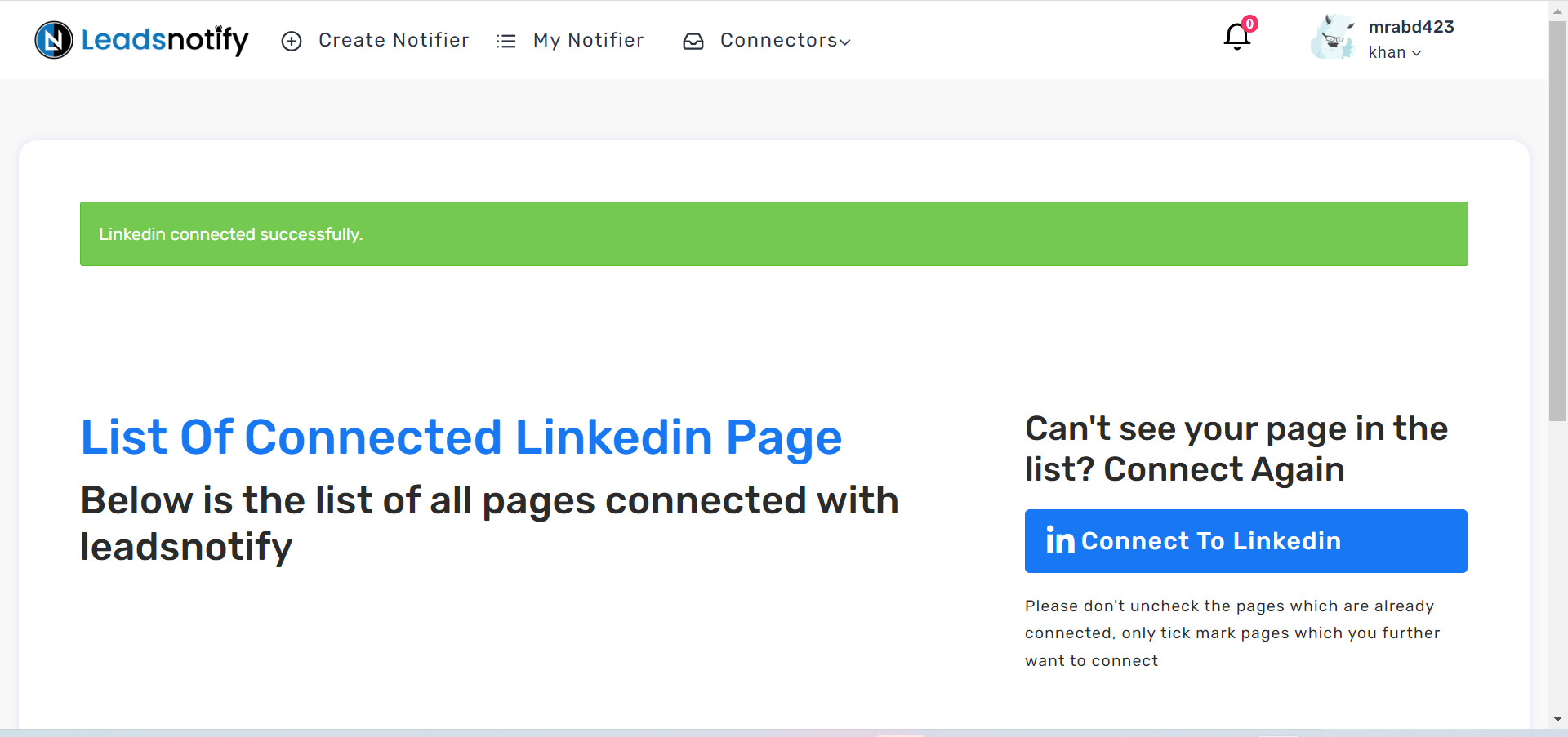 When you scroll down it will show you the list of ad account you have connected with the app. TechStarter is the one.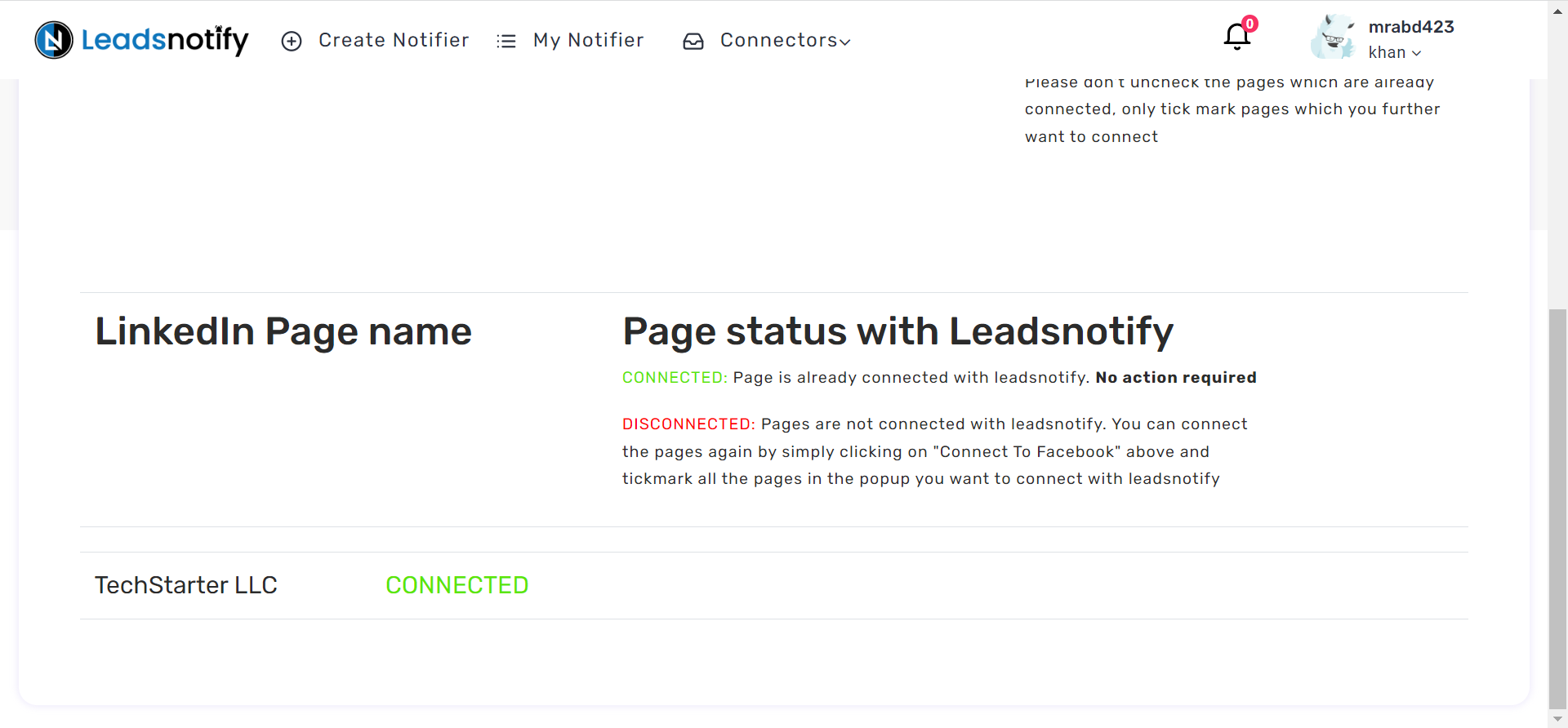 Step 2:
Second step is go on Home page by clicking on the Logo top left corner. Search for LinkedIn to Email integration and click on Try it now.
It will ask you to set Trigger & Action values first part will be related to LinkedIn settings & Other one would be for Email settings as mentioned below.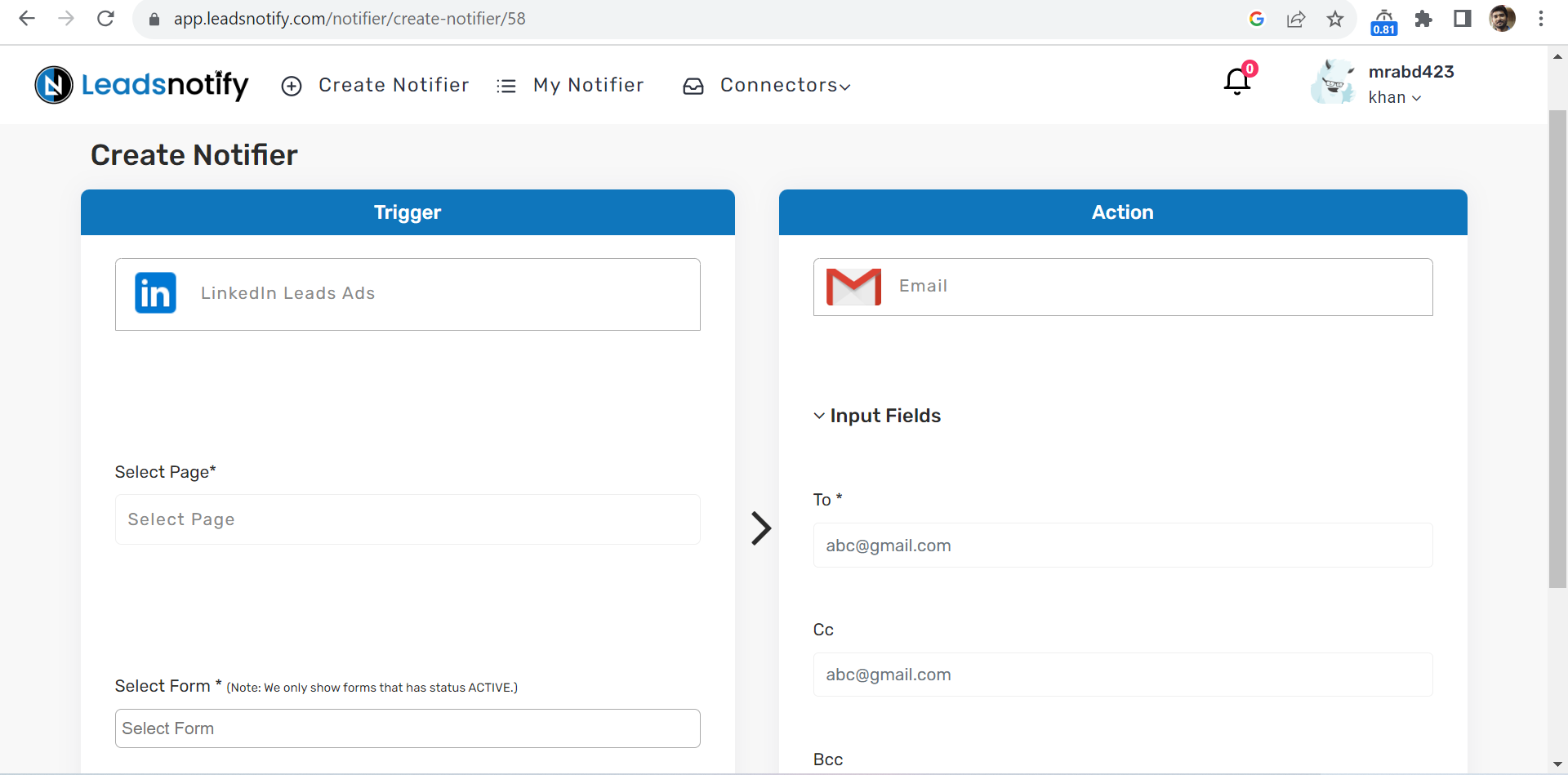 Select the LinkedIn Page/Ad-Account which you want to setup
Select the Form of LinkedIn which you are looking to connect
Enter To, Cc or Bcc so that lead information can be sent to you.
Step 3:
Once all the above settings are done. We can simply save it then it will wait until the new lead comes into the system it will start sending you the lead information notification without any further effort.
How to test the Integration?
If you want to test or cross the integration by creating a testing lead. Here are the simple steps to follow.
Login & Open LinkedIn Campaign Manager
Go into Advertise section
Select the Campaign Group
Select Campaign
Now Click on the Ad Name
It will open a new tab & will show you the content. In my case I've Subsriber form there to get the leads.
In our case we have the Subscribe Button for a lead form.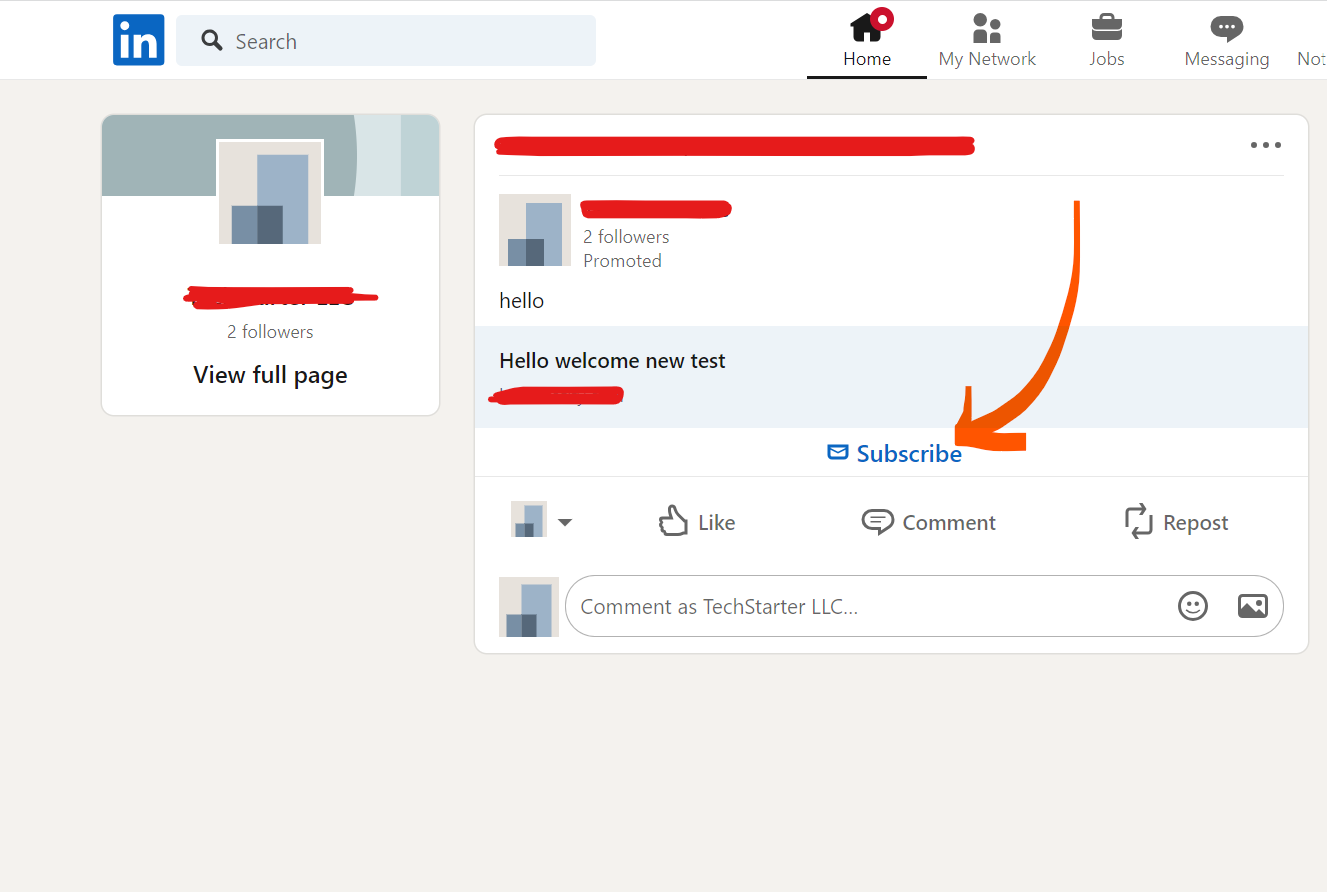 When we click on it shows the popup to enter name and email as screenshot attached for reference.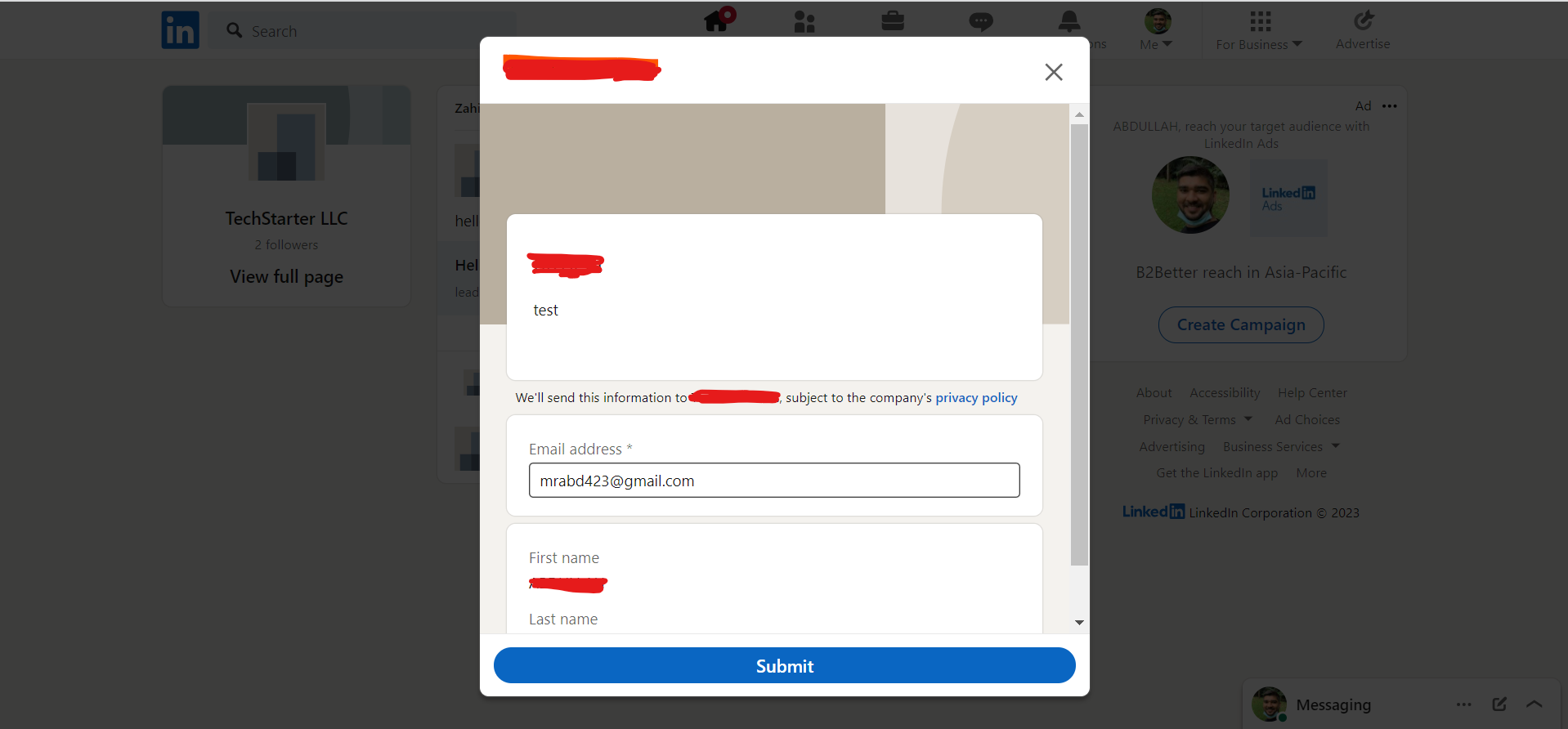 Right after submitting this form, Got the email notification from Leadsnotify for a new lead

Here is the opened email with lead information. Everything is in that email related to what user filled the info in the form.